Winter 2022
INSIDE OUT
This new year took all of us by surprise. We can't invite you in quite yet, but we REALLY want to see you, so… over the next few months, we are turning things…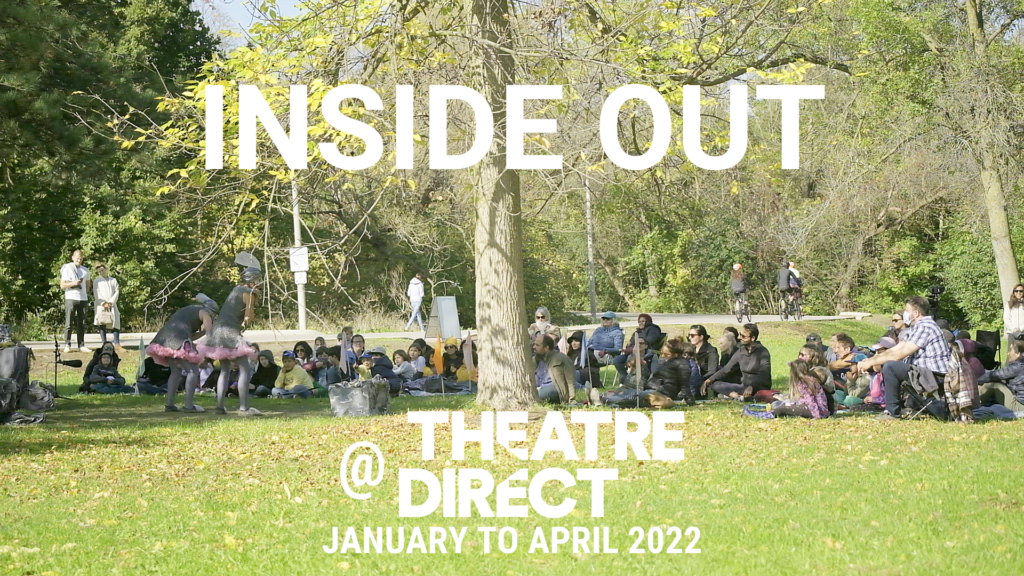 Come Stand in the Place Where You Live with us at our Forward March Festival where we will premiere five new works for young audiences replete with stilts and songs, stories and surprises. Happening April 9 & 10 at Earlscourt Park in Toronto.
Take in the fresh air and find inspiration in nature with Creation Warehouse at our upcoming Forest Fun PA DAY programs and our Outdoor Forward March Break Camp.
Level UP! with Balancing Act and join our National Roundtable series where you can learn more about how to support artist parents and caregivers in the performing arts. 
Make new connections at our Forward March Festival Industry Series for emerging artists or make new friends at Next Draft through our play reading workshops for teens.
And don't forget to tune into our social media and follow our 28 Days of Black Excellence throughout February to discover the richness of the Black arts community in our midst.
We'll see you soon! Let's turn this season INSIDE OUT together…