Finding Home: A Salmon Journey up the Humber River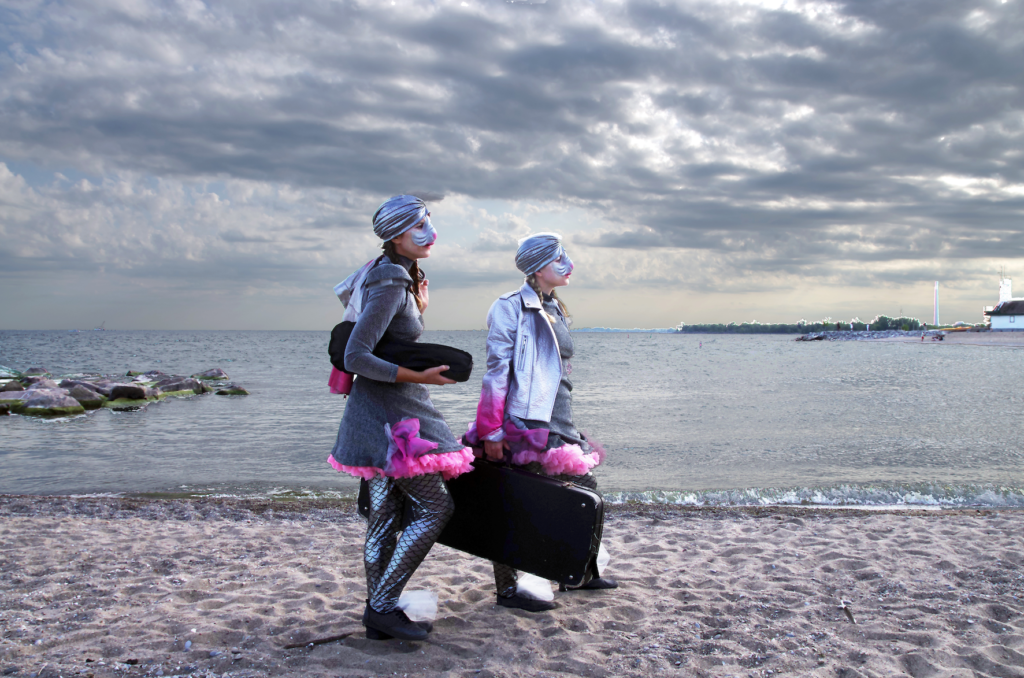 An Animacy Theatre Collective Production
Presented and Co-Produced by Theatre Direct
Come along for this outdoor adventure performed by two clowns with giant puppets accompanied by a trio of live musicians @ King's Mill Park
(21 Old Mill Road, Toronto)
School Performances: Tuesday October 12 to Friday October 15, 2021
Public Performances: Saturday October 16 and Sunday October 17, 2021
10am | 2pm
Ages: 5 to 10
Finding Home is the story of two best friends, who also happen to be salmon from Lake Ontario. Beagle and Sojo do everything together (as true best friends always do) – until one day Beagle starts to change and gets the urge to set off on an adventure upstream, whether Sojo wants to come or not. It's tough to swim against the current of the Humber River and the two face all kinds of challenges together: fishermen, pollution, sharp rocks, and rapids. Along the way they learn what it means to 'reach maturity', what it means to be a real friend, how beautiful it is to complete your life cycle, and why salmon really are the rockstars of the fish world!
LIMITED CAPACITY | RESERVE YOUR SPOT
Created and Performed by Alexandra Simpson and Morgan Brie Johnson
Directed and Dramaturged by Rebecca Northan
Original Compositions by Anders Azzopardi, Stefan Hegerat and Sabine Ndalamba
Stage Management by Rebecca Ballarin
Puppet Design and Creation by Alexandra Simpson, Morgan Johnson and Nina Keogh
Promotional Photography by Kathryn Hanson (ShutteredEye)
Special Thanks to Martha Ross
Animacy Theatre Collective acknowledges the support of the Ontario Arts Council.