Our Team
Lisa Marie DiLiberto | Artistic Director
When I was a child, I dreamed of being a party animal …
Before joining Theatre Direct, Lisa Marie was the Artistic Director of FIXT POINT and co-creator of The Tale of a Town, a site-specific theatre and media project that has toured to every province and territory in Canada. Ms. DiLiberto holds a Masters of Arts in Theatre and Performance Studies from York University, and is on faculty at Centennial College where she teaches Clown and Acting.  Past posts include Playwright-in-Residence at Theatre Passe Muraille, Associate Artistic Director at Jumblies Theatre, and Education & Audience Development Coordinator at Canadian Stage. Lisa Marie is an Artistic Advisor for the National Arts Centre, a graduate of George Brown Theatre School and École Philippe Gaulier in Paris, France, and the proud mom of two wild children.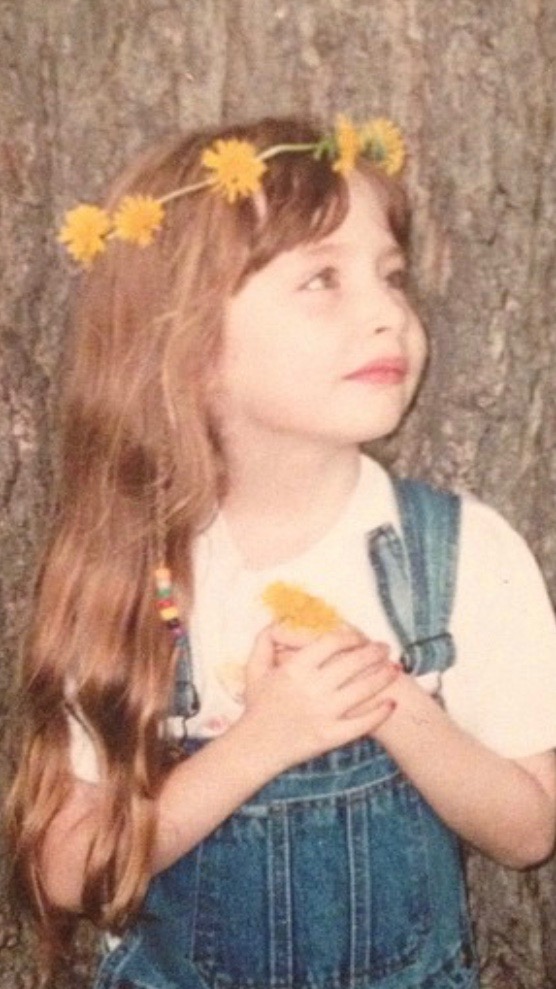 Kate Walker | Managing Producer
When I was a child, I dreamed of being a kindergarten teacher and a popstar…

Kate Walker is a Toronto based arts administrator and producer. She is a University of Toronto graduate with a double major in Anthropology and Sexual Diversity Studies. Kate has a diverse background in the performing arts as a singer/songwriter, with extensive music and music education experience. She has been the Company Manager of Common Boots Theatre since 2014. Most recently she worked as the Associate Producer for Theatre Direct's 2018 WeeFestival and Producer of Shakespeare in the Ruff's Portia's Julius Caesar and The Winter's Tale. Kate has been the Managing Producer of Theatre Direct since 2018.
Hanna Wolf | Programming Producer
When I was a child, I dreamed of being an astronaut and whilst I still have an encyclopedic knowledge of the moon landings, theatre won out over physics in the end …
Originally from the UK, Hanna is an arts administrator, educator and photographer. She has a English degree from Durham University and an MFA in Theatre Directing from Birkbeck University where she trained with the National Theatre Studio, Motley School of Theatre Design, Theatre503, the RSC and Drama Centre. After working as Company Administrator for Hoipolloi, Hanna moved to Canada and spent two years as the Drama School Coordinator at Young People's Theatre during which she began working on ways to advocate for caregivers working in the arts. She is currently part of a team from the University of Toronto's Department of Occupational Science and Medicine researching work-life balance for caregivers in the arts and project managing Theatre Direct's Balancing Act Initiative. 
Autumn Smith |Associate Artist
When I was a child, I dreamed of being my aunt…
She exuded kindness, patience and possessed a massive heart.
I also wanted to be a boxer…
Autumn is the Artistic and Executive Director of Littlewoodsmith, a theatre company that brings quality theatre performance and education to the residents of Muskoka. Recently she worked for Canadian Stage as the Curator and Producer of Community Engagement and Education. Autumn holds an MFA from York University in Theatre Direction with an Emphasis on Teaching and is a conservatory trained actor (Oxford School of Drama/UK). Ms. Smith is a member of the Faculty at AMPD (York University) and Centennial College. As a director and educator Ms. Smith led the Dora Award winning company MacKenzieRo for over a 9 year period in addition to working with companies such as: the Canadian Children's Opera Company, U of T/Sheridan, The National Ballet/Stratford Project, The Shaw Festival, The Tarragon Theatre, George Brown Theatre School, Stagedoor Manor in Association with the American Theatre Wing, StageWest Mississauga, Theatre 20, The Druid Theatre/Galway and the Oxford Playhouse/UK.  Most recently, Autumn curated and directed the Territorial Tales project for Canadian Stage which has just completed its inaugural tour of Ontario.  Upcoming: Autumn will be directing Oh, What A Lovely War!in the 19/20 Hart House season and Songs for a New Worldfor The Canadian Children's Opera Company.
Bookkeeping Services by Veronique Claassen