Our Team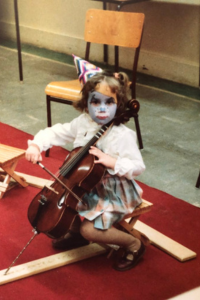 Lisa Marie DiLiberto (she/her) | Artistic Director
When I was a child, I dreamed of being…a party animal…
Before joining Theatre Direct, Lisa Marie worked as an independent creator and performer in regional theatres across the country including 4th Line Theatre, The Sudbury Theatre Centre, Carousel Players and Second City in Toronto.

She is the founding Artistic Director of FIXT POINT Arts and Media and the co-creator of The Tale of a Town – Canada, a multi-year theatre and media project that has toured to every province and territory. Inspired by stories from The Tale of a Town, Lisa Marie co-created and directed the first season of Main Street Ontario an animated series now airing its second season on TVO.

Past posts include Playwright-in-Residence at Theatre Passe Muraille, Associate Artistic Director at Jumblies Theatre, and Education & Audience Development Coordinator at Canadian Stage. Lisa Marie is on faculty at Centennial College where she teaches Clown and Acting and she holds a Masters of Arts in Theatre and Performance Studies from York University and is currently pursuing her PhD. She is an Artistic Advisor for the National Arts Centre of Canada, a graduate of George Brown Theatre School and École Philippe Gaulier in Paris, France.

Lisa Marie is an advocate for artist caregivers, a Dora-nominated director, and the proud mom of two wild children.
---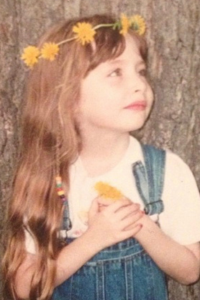 Kate Walker (she/her) | Managing Director
When I was a child, I dreamed of being…a kindergarten teacher and a popstar…
Kate Walker is a Toronto-based arts administrator and producer. She is a University of Toronto graduate with a double major in Anthropology and Sexual Diversity Studies.

Kate has a diverse background in the performing arts as a singer/songwriter, with extensive music and music education experience. She was the Company Manager of Common Boots Theatre for six year and has previously worked as the Associate Producer for Theatre Direct's 2018 WeeFestival and Producer of Shakespeare in the Ruff's Portia's Julius Caesar and The Winter's Tale. Kate has been the Managing Producer of Theatre Direct since 2018 and in 2022 became the company's Managing Director.

Her favourite role to date is becoming a mum in 2021.
---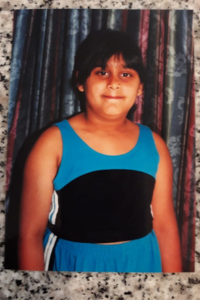 Sehar Bhojani (she/her) | Associate Artistic Director
When I was a child, I dreamed of being…a comedian!
Sehar Bhojani is an actor and producer based in Hamilton. She is a graduate of the National Theatre School of Canada.

As an actor, she has appeared in various commercials, television shows such as The Handmaid's Tale (Hulu) and Coroner (CBC), and films SLAXX and Punchline (short).

As a producer, Sehar has worked with a number of Canadian Theatre companies including: Nightswimming, Theatrefront, SpiderWebshow, Coal Mine Theatre, Native Earth, and Cahoots Theatre. She was Associate Artistic Director of Theatre Direct's 2018/19 Season, and Artistic Producer at Common Boots Theatre.
---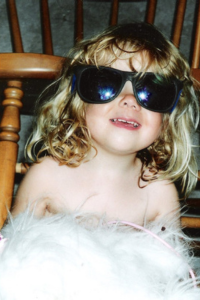 Madeleine Brown (she/her) | Company Producer
When I was a child, I dreamed of being…in charge.
Madeleine Brown (www.thatmadeleinebrown.com) is a playwright and actor.

Playwriting Credits: Give 'em Hell (Theatre Direct/Prairie Fire, Please/4th Line Theatre/Peterborough Museum and Archives), Margaret Reid (Here For Now Theatre), Tryouts (Driftwood Theatre), News Play, Everyone Wants A T-Shirt!, Madeleine Says Sorry (Toronto Fringe Festival).

Acting Credits: Ministry of Mundane Mysteries (Outside the March), Knocking on Doors, Health Care: Code Blue (Mixed Company Theatre). Creators/Playwrights Units: Interdisciplinary Residency Program (4th Line Theatre), Beyond the Bard (Driftwood Theatre).

Awards: BMO Loran Award, NOW Magazine Awards for Outstanding Ensemble and Individual Performance, Ellen Ross Stuart "Opening Doors" Award.

Training: UofT Mississauga/Sheridan College, Second City Training Centre – Conservatory, Writing, Stand-Up.
---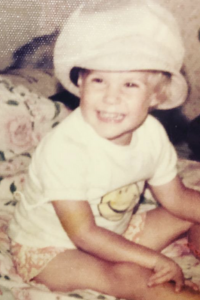 Susie Burpee (she/her) | Balancing Act Artistic Producer
When I was a child, I dreamed of being…a dancer! Dreams sometimes come true!
A dance artist active in the performing arts in Canada for over 25 years, Susie Burpee is a performer, creator, facilitator, teacher, and advocate. She danced for many years with companies such as Dancemakers, Le Groupe Dance Lab, and for many Canadian choreographers including Sasha Ivanochko, Hanna Kiel, Linnea Swan, and Tedd Robinson.

Augmenting her dance training with studies in Bouffon and Character, Susie has been a creative collaborator on projects by Crow's Theatre, Dusk Dances, Nightwood Theatre, and Soundstreams. Her work has received Dora Mavor Moore Awards for both Outstanding Choreography and Performance and she is a recipient of the K.M. Hunter Artist Award for Dance.

Susie is a guest faculty member at many post-secondary dance training programs across the country. In 2020, she completed an MA in Drama, Theatre, and Performance Studies from The University of Toronto. Her academic work led to authoring the article "Disappearing Act: Dance Artist Mothers in the Gig Economy of the Performing Arts in Canada" (Demeter Press).

Mother to two young children and originally from rural Manitoba, Susie now lives in Toronto/Tkaronto, where she is an active advocate for artist caregivers.
---
Margaret Evans (she/her) | Balancing Act Producer
When I was a child, I dreamed of being…an architect, a social worker, and an actor!
Margaret is a Dora-nominated actor and producer.

As Artistic Associate in the Performing Arts Department at Harbourfront Centre, Margaret was Festival Curator for HarbourKids, and Coordinator for the Hatch Emerging Artists Residency from 2011-2014. She was also part of the World Stage team from 2008-2014 and was the principal coordinator of the Toronto production of the community-led Complaints Choir.

Margaret joined Crow's Theatre as Associate Producer in 2015 as part of the team that opened the new venue, Streetcar Crowsnest, hailed as East-End Toronto's largest, most ambitious theatre space to date. At Crow's, Margaret was part of the producing team for many productions, partnerships, and community events. She is especially proud to have developed and led Crow's Theatre's first programming and education series for Children and Families.

A graduate of the University of King's College (Halifax) and the Actors Studio Drama School (New York), Margaret was most recently the Producer for the 2021 edition of the SummerWorks Exchange and is also the Managing Producer of the Festival of Live Digital Art (FOLDA).

She is mama to two inspiring and hilarious young souls and is thrilled to be joining the Balancing Act team.
---
Alten Wilmot (they/he) | Associate Producer – On Leave
When I was a child, I dreamed of…owning an ice cream store!
My name is Alten Wilmot (they/he) and I am a multidisciplinary artist. I was born in Kitchener-Waterloo to interracial parents, hailing from Jamaica, Italy, and Turtle Island.

I am the founder of Unwrap Theatre and in my teenage years, founded Voices Over Time – a troupe that provided free performances for long-term care facilities. I have since worked with companies from coast to coast, performing in two Dora Award winning productions, receiving a Denny Award from the KW Arts Awards and the Queer Emerging Artist Award from Buddies in Bad Times.

Looking forward, I continue to explore new ways of using contemporary dance as a narrative device – including inspirations from verbatim/documentary style theatre – and remain curious about the interracial experience, intimate love in friendships, and our relationship with the land.
---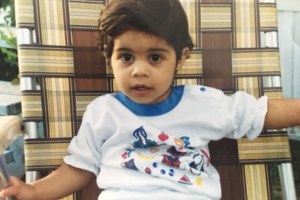 Mezmin Bhojani (she/her) | Social Media Manager and Associate Producer
When I was a child, I dreamed of being…a professional ballerina or a teacher.
Mezmin is a student, dog-mom and Starbucks enthusiast based in Hamilton, Ontario.

She is a graduate of Toronto Metropolitan University's Early Childhood Studies Program and is currently back again for her second degree in Business Management with a Major in Marketing.

Mezmin is the little sister of TD's very own Associate Artistic Director, but she promises that isn't how she got the job, it was through hard work and proving herself.
---
Bookkeeping Services by Veronique Claassen