Our Team
Lisa Marie DiLiberto  (she/her) | Artistic Director
When I was a child, I dreamed of being…a party animal…
Before joining Theatre Direct, Lisa Marie worked as an independent creator and performer in regional theatres across the country including 4th Line Theatre, The Sudbury Theatre Centre, Carousel Players and Second City in Toronto.  She is the founding Artistic Director of FIXT POINT Arts and Media and the co-creator of The Tale of a Town – Canada, a multi-year theatre and media project that has toured to every province and territory. Inspired by stories from The Tale of a Town, Lisa Marie co-created and directed the first season of Main Street Ontario an animated series now airing its second season on TVO.  Past posts include Playwright-in-Residence at Theatre Passe Muraille, Associate Artistic Director at Jumblies Theatre, and Education & Audience Development Coordinator at Canadian Stage. Lisa Marie is on faculty at Centennial College where she teaches Clown and Acting and she holds a Masters of Arts in Theatre and Performance Studies from York University and is currently pursuing her PhD.  She is an Artistic Advisor for the National Arts Centre of Canada, a graduate of George Brown Theatre School and École Philippe Gaulier in Paris, France.  Lisa Marie is an advocate for artist caregivers, a Dora-nominated director, and the proud mom of two wild children.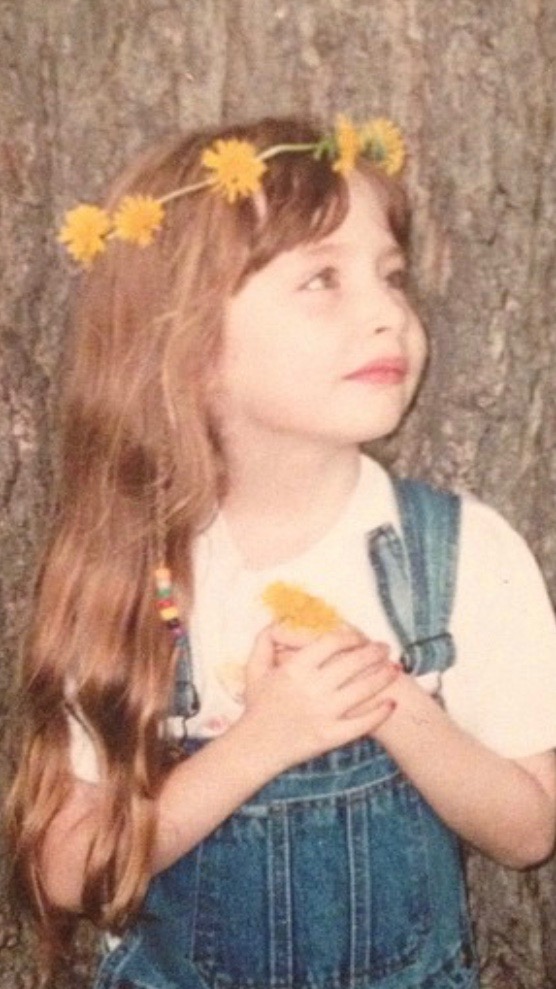 Kate Walker (she/her) | Managing Director
When I was a child, I dreamed of being…a kindergarten teacher and a popstar…

Kate Walker is a Toronto based arts administrator and producer. She is a University of Toronto graduate with a double major in Anthropology and Sexual Diversity Studies. Kate has a diverse background in the performing arts as a singer/songwriter, with extensive music and music education experience. She was the Company Manager of Common Boots Theatre for six year and has previously worked as the Associate Producer for Theatre Direct's 2018 WeeFestival and Producer of Shakespeare in the Ruff's Portia's Julius Caesar and The Winter's Tale. Kate has been the Managing Producer of Theatre Direct since 2018 and in 2022 became the company's Managing Director. Her favourite role to date is becoming a mum in 2021.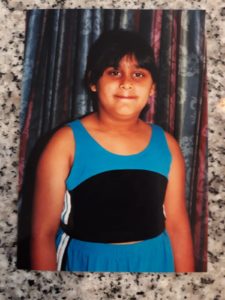 Sehar Bhojani (she/her) | Associate Artistic Director 
When I was a child I dreamed of being…a comedian!

Sehar Bhojani is an actor and producer based in Hamilton. She is a graduate of the National Theatre School of Canada. As an actor, she has appeared in various commercials, television shows such as The Handmaid's Tale (Hulu) and Coroner (CBC), and films SLAXX and Punchline (short). As a producer, Sehar has worked with a number of Canadian Theatre companies including: Nightswimming, Theatrefront, SpiderWebshow, Coal Mine Theatre, Native Earth, and Cahoots Theatre. She was Associate Artistic Director of Theatre Direct's 2018/19 Season, and Artistic Producer at Common Boots Theatre.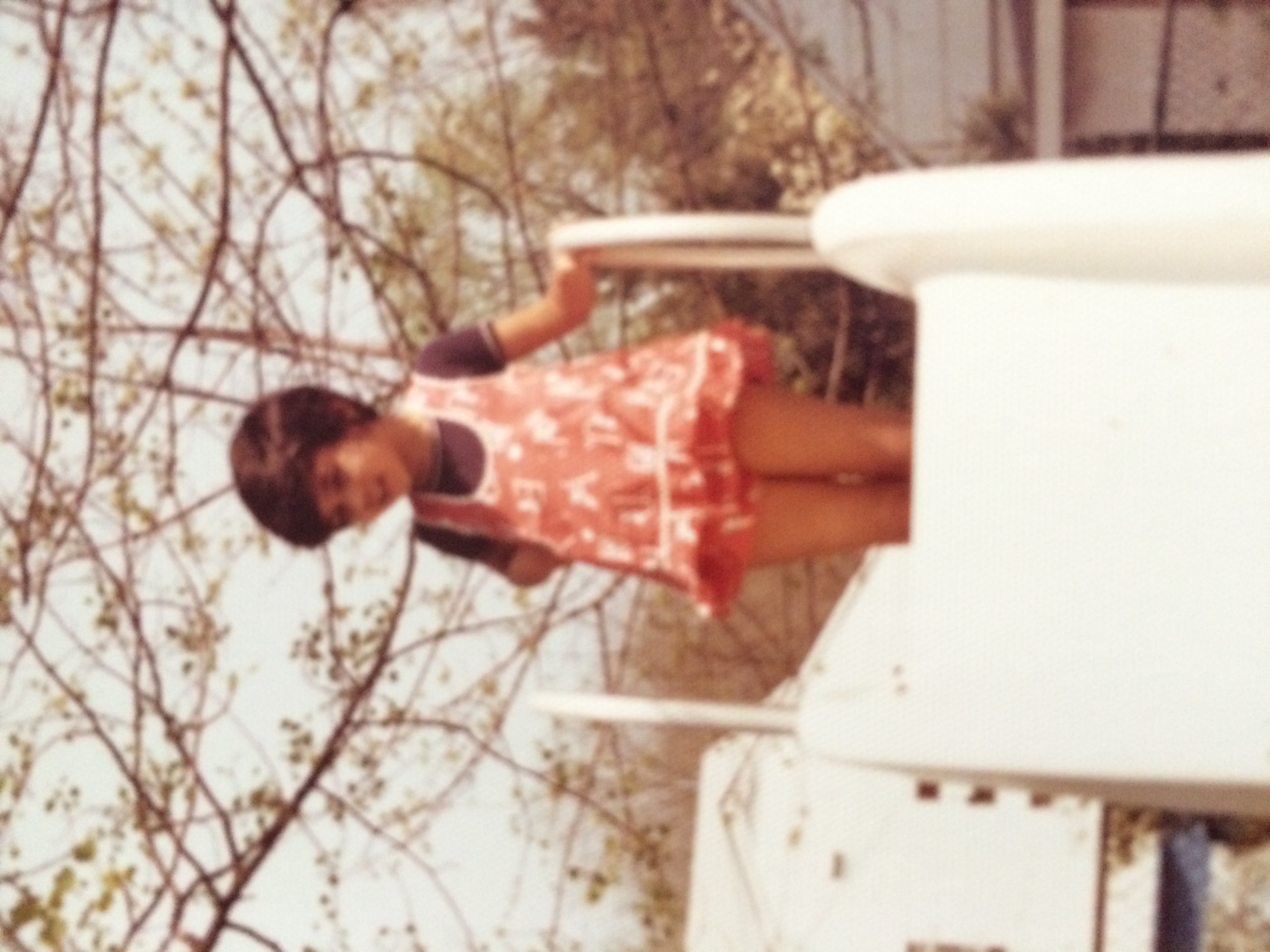 Pragna Desai (she/her) | Creation Warehouse Director

When I was a child I dreamed of being…a turtle or a bird. Yep.

Pragna is a Dora-nominated actor, director, musician, theatre creator, and artist-educator. Pragna has performed with RMTC, YPT, CanStage, Pleiades Theatre, Eastern Front Theatre, Prairie Theatre Exchange, Theatre Smith-Glimour, and the Stratford Festival, where she was awarded the Jean A. Chalmers Award for dedication to Canadian theatre. She has guest-starred in numerous tv series and films with Warner Bros., Paramount Studios, and the CBC, working with renowned directors John Wells, Deepa Mehta and Phil Alden Robinson. She was Artistic Director of Théâtre Buissonnier, a company that created original theatre with children, directly involving them in new play development. She was Artistic Director of Crescendo Music, a children's music and theatre company in North Africa, with whom she designed three musical puppet shows, La Chenille, La Princesse et Le Crapaud, and The Musical Pinacosaurus, and launched the Crescendo Band. Pragna works extensively as an artist-educator, and was honoured to have been a guest professor at the Academie Royale duMaroc, where she taught His Royal Highness Moulay Hassan, Crown Prince of Morocco. Pragna holds a BA in Music from Wilfrid Laurier University, is a graduate of George BrownTheatre School, and alumna of the Royal Conservatory of Music. Closest to her heart, Pragna is the proud mom of a rascally little boy.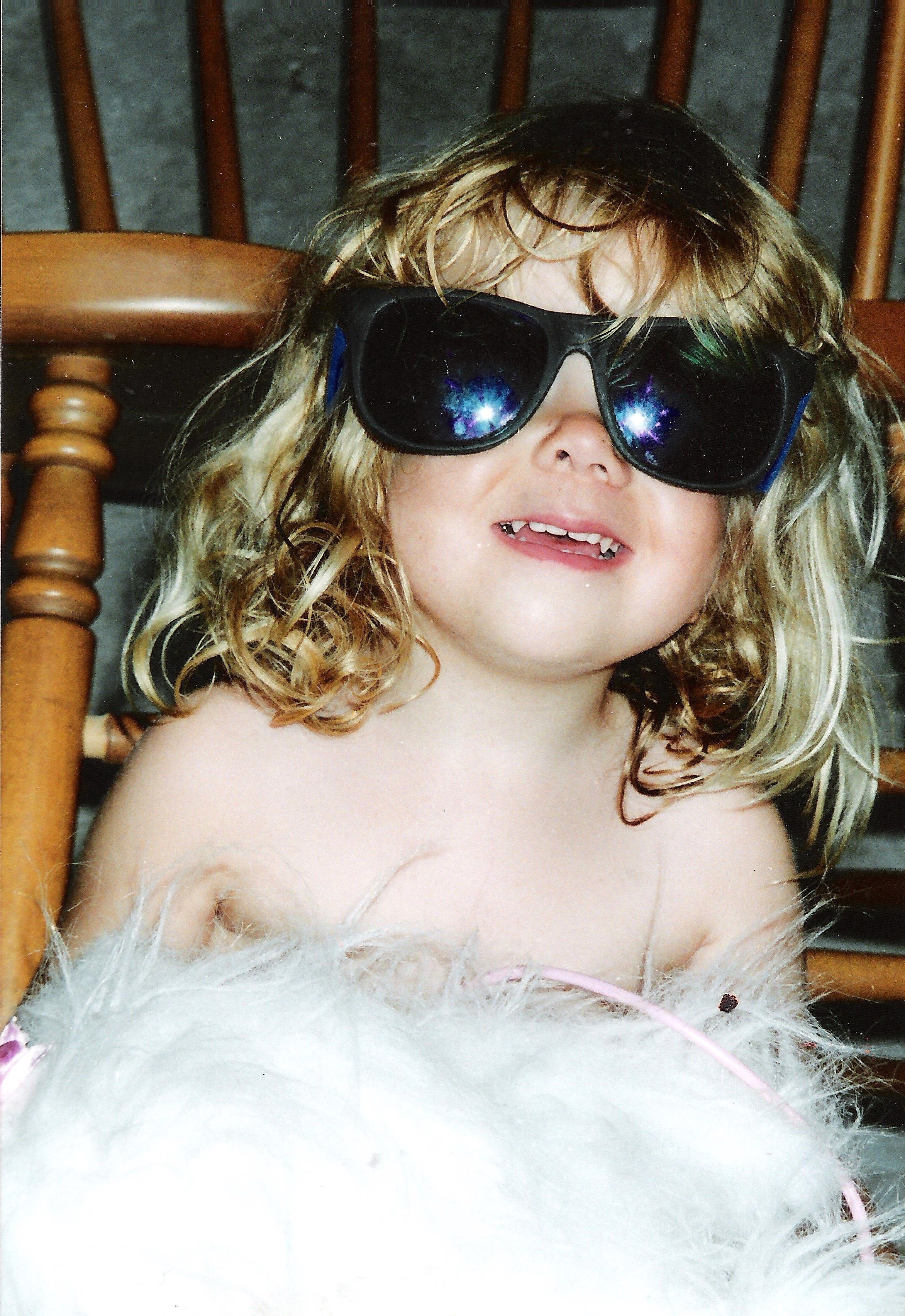 Madeleine Brown (she/her) | Company Producer
When I was a kid I dreamed of being…in charge. 
Madeleine Brown is a playwright and actor. Her last three comedies debuted at the Toronto Fringe Festival including a sold-out run of Patron's Pick winner Everyone Wants A T-Shirt!. She has previously received NOW Magazine Awards for Outstanding Ensemble and Individual Performance, and is an alumna of the Loran Award. In 2020 she was named one of two recipients of The Ellen Ross Stuart "Opening Doors" Award with support from Tarragon Theatre, Hart House Theatre and the Blyth Festival. She recently wrapped as a member of Driftwood Theatre's Beyond the Bard Playwrights Unit. Currently she appears as Inspector Brown in Outside the March's improvised telephone play The Ministry of Mundane Mysteries and is a part of 4th Line Theatre's Interdisciplinary Residency Program. Training: UTM/Sheridan College, Second City Training Centre Conservatory. thatmadeleinebrown.com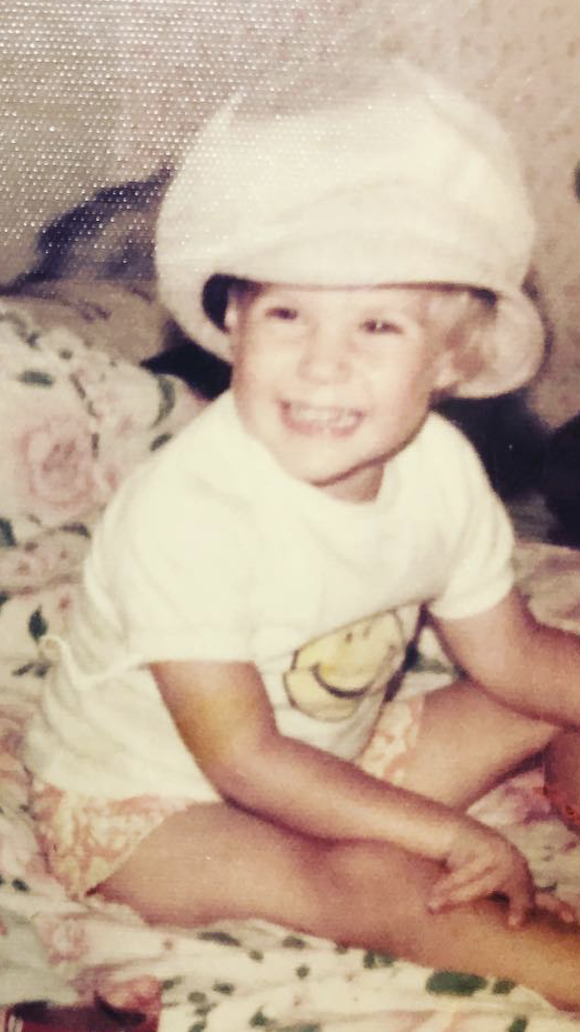 Susie Burpee (she/her) | Balancing Act Artistic Producer
When I was a child, I dreamed of being…a dancer! Dreams sometimes come true!
A dance artist active in the performing arts in Canada for over 25 years, Susie Burpee is a performer, creator, facilitator, teacher, and advocate.  She danced for many years with companies such as Dancemakers, Le Groupe Dance Lab, and for many Canadian choreographers including Sasha Ivanochko, Hanna Kiel, Linnea Swan, and Tedd Robinson. Augmenting her dance training with studies in Bouffon and Character, Susie has been a creative collaborator on projects by Crow's Theatre, Dusk Dances, Nightwood Theatre, and Soundstreams. Her work has received Dora Mavor MooreAwards for both Outstanding Choreography and Performance and she is a recipient of the K.M. Hunter Artist Award for Dance. Susie is a guest faculty member at many post-secondary dance training programs across the country. In 2020, she completed an MA in Drama, Theatre, and Performance Studies from The University of Toronto. Her academic work led to authoring the article "Disappearing Act: Dance Artist Mothers in the Gig Economy of the Performing Arts in Canada" (Demeter Press). Mother to two young children and originally from rural Manitoba, Susie now lives in Toronto/Tkaronto, where she is an active advocate for artist caregivers.
Shira Leuchter (she/her) | Associate Artist
When I was a kid I dreamed of being…a part-time orthodontist/part-time costume designer.
Shira is an actor and theatre creator. Her work examines how larger cultural narratives shape our personal stories. Much of her work includes performance, live art and installation. Her work is rooted in meaningful consideration of the role of the audience and the nature of their relationship to the performance.
Shira's live art performance, Lost Together, was awarded the 2018 SummerWorks Festival Production Prize and was presented as part of the 2019 Progress Festival. It will be presented as part of Nightwood Theatre's season in 2021. Shira has received commissions from organizations like the Gardiner Museum and Harbourfront Centre.Shira's work has been the subject of recent scholarly articles, has been taught on the curriculum at University of Toronto and University of Windsor, and she's been a guest lecturer at the University of Toronto, Ryerson University and Concordia University. She's a graduate of the National Theatre School of Canada (Acting) and the University of Guelph. Shira runs UnSpun Theatre with Chris Hanratty, with whom she parents two cool kids.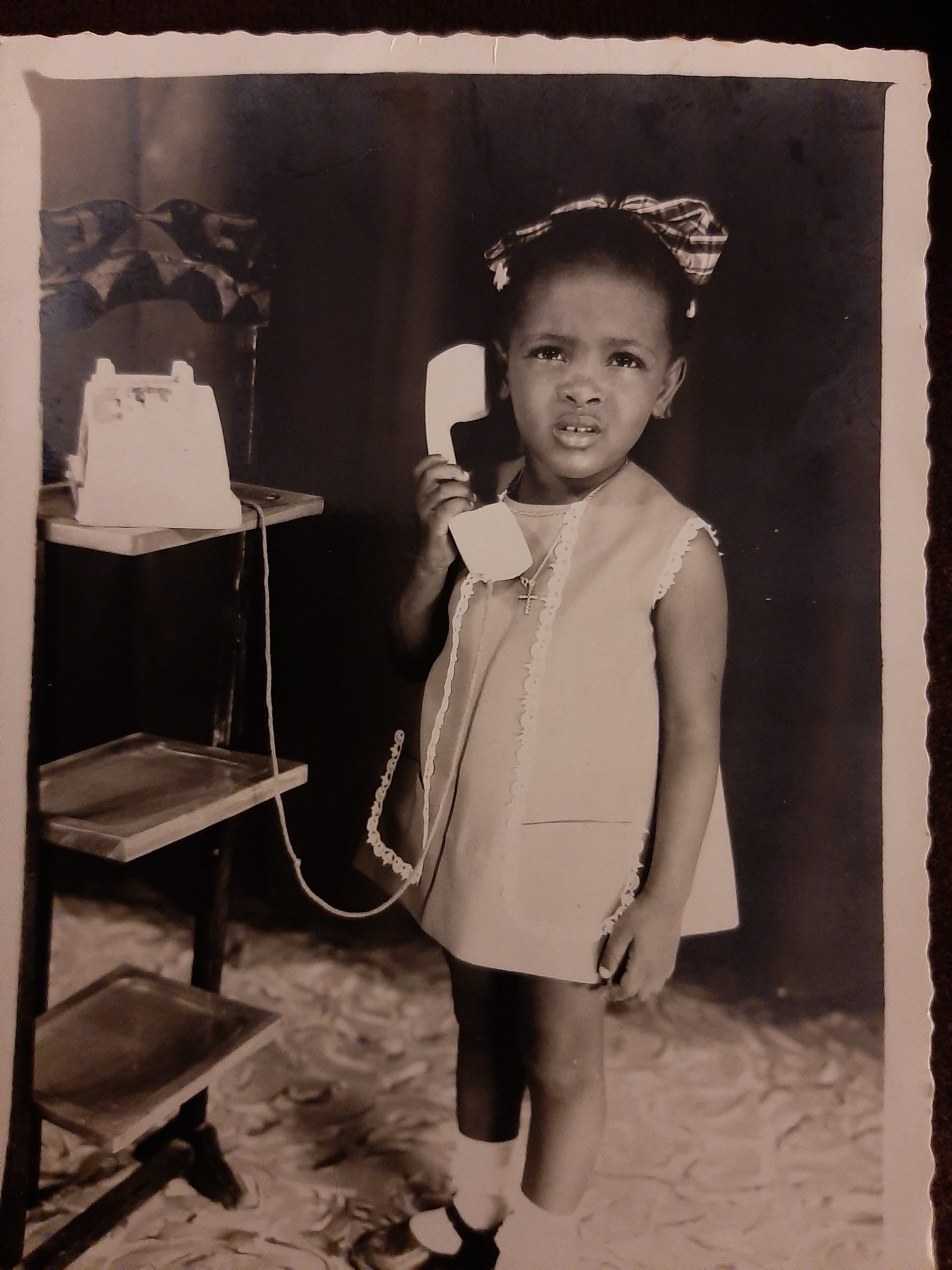 Djennie Laguerre (she/her) | Associate Artist 
When I was a child, I dreamed of being…a great painter.

Djennie Laguerre is an Actress, Author and Storyteller and a graduate of the Stella Adler Acting Conservatory (New York) and the University of Ottawa (BAC in Art; Theatre and Literature). She has been acclaimed as the performer and author) of Manman la mer at Théâtre la Catapulte and Espoir/Espwa (which she authored with Carline Zamar, Edwige Jean-Pierre) Le malade imaginaire, *LES ZINSPIRÉS and LES ZINSPIRÉS 3D at, Seventeen (Anonymous) Women at the Infintheatre and REZ SISTERS at the Factory Theatre. She is the author and performer of Rendez-Vous with Home/Lakay at the SummerWorks Festival, 2008, & at the Théâtre français de Toronto, 2010 ALSO presented in several storytelling festivals such as Les Contes nomades (NAC) and Le Festival du loup de Lafontaine. She is proud of the ambitious tour of both English and French versions of Rendez-vous with Home/ Lakay with the iconic Black Theatre Workshop (Montreal, February 2018 and November 2019) and the English version with Roseneath Theatre in Toronto 2020!
Film/TV: Flashpoint, Degrassi Junior High and Mrs Happiness /Madame Bonheur, to MiniTFO.  
She received the Spotlight Award at the SummerWorks Festival in 2008 for Rendez-Vous with Home. She is a Dora Awards nominee for "Outstanding Performance – Individual" Rendez-Vous with Home 2020, for "Outstanding Performance – Individual" for Les Zinspirés and "Outstanding Performance – Ensemble". Also nomination for "Best Actress" at the METAs Awards 2018 for Rendez-vous Home/ Lakay and . Your children know her as the storyteller and dancer Madame Bonheur at MiniTFO/CBC.
Treasa Levasseur (she/her) | Associate Artist
When I was a child, I dreamed of being…a Broadway star and/or a kindergarten teacher.
Treasa Levasseur is a Juno-nominated singer-songwriter and holds a BFA in Theatre (Acting) from Ryerson University.  She is a passionate educator, and during the pandemic has coordinated and delivered online arts programming for the AGH, Theatre Aquarius, Theatre Direct, the Boys and Girls Club of Hamilton and HMC's An Instrument for Every Child program (AIFEC).   In addition to her educational work, she is a regular columnist on CBC's The Next Chapter, the Program and Community Engagement Manager for Folk Alliance International, and in 2021 composed and co-produced the immersive choral audio piece Without Mass for the Frost Bites Festival.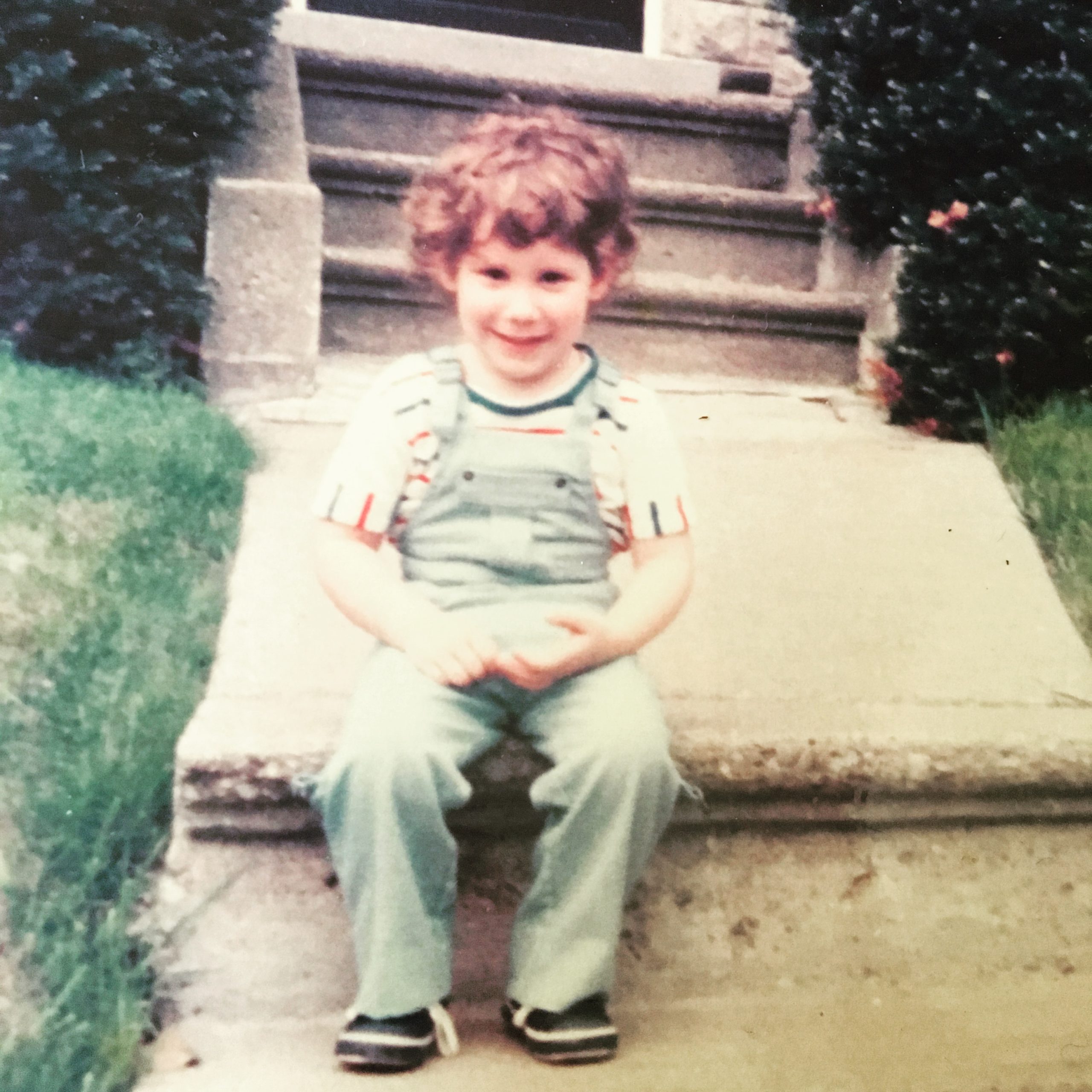 Margaret Evans (she/her) | Balancing Act Producer
When I was a child, I dreamed of being…an architect, a social worker, and an actor!
Margaret is a Dora nominated actor and producer. As Artistic Associate in the Performing Arts Department at Harbourfront Centre, Margaret was Festival Curator for HarbourKids, and Coordinator for the Hatch Emerging Artists Residency from 2011-2014. She was also part of the World Stage team from 2008-2014 and was the principal coordinator of the Toronto production of the community led Complaints Choir. Margaret joined Crow's Theatre as Associate Producer in 2015 as part of the team that opened the new venue, Streetcar Crowsnest, hailed as East-End Toronto's largest, most ambitious theatre space to date. At Crow's, Margaret was part of the producing team for many productions, partnerships, and community events. She is especially proud to have developed and led Crow's Theatre's first programming and education series for Children and Families. A graduate of the University of King's College (Halifax) and the Actors Studio Drama School (New York), Margaret was most recently the Producer for the 2021 edition of the SummerWorks Exchange and is also the Managing Producer of the Festival of Live Digital Art (FOLDA). She is mama to two inspiring and hilarious young souls and is thrilled to be joining the Balancing Act team.
Saba Akhtar (she/they) | Balancing Act Associate Producer
When I was a child, I dreamed of being…a pop star!
Saba Akhtar is an actor, writer and producer raised in Houston, Texas and based in Toronto, Ontario. They studied Theatre and Performance Studies at The University of Toronto, later completing training with The Watah Theatre School and The A.M.Y Project. 
Saba has performed on the stages of Canadian Stage, Buddies in Bad Times, and Summerworks Festival. They recently appeared in the short film, Lemons, which debuted at the Next Fest Emerging Arts Festival (2022). Their work has been shown at the Paprika Festival (2022), Reel Asian Film Festival (2021), Toronto Sketch Comedy Festival (2021), the National Arts Centre's Transformation Project (2021), Rendezvous With Madness Festival (2020), and more. Saba's writing has been published in Ultra Magazine, Mann: A poetic Reflection of the Mind, and Black Solo: Volume 3. As an arts worker, Saba has worked alongside Hot Docs Film Festival, The A.M.Y. Project, and Taqqut Productions. 
You can catch Saba performing at The Assembly Improv as a part of their house team Carl Yung Sheldon.
Cassie-Hope Aubin (she/they) | Access Producer

When I was a child, I dreamed of being…an artist. 
Cassie-Hope is a Deaf theatre artist originally from Waterdown, Ontario. She is a graduate of St. Lawrence College's Music Theatre Performance program and Algonquin college's graduate scriptwriting program, and is currently pursuing certification in American Sign Language and Deaf Studies at George Brown College. As a Deaf/disabled artist, she has a passion for inclusivity and diversity. Whether it's through acting, singing, dancing, writing, or working behind the scenes, Cassie-Hope is dedicated to creating theatre that is accessible to everyone!
Mezmin Bhojani (she/her) | Social Media Manager and Associate Producer

When I was a child, I dreamed of being…a professional ballerina or a teacher.
Mezmin is a student, dog-mom and Starbucks enthusiast based in Hamilton, Ontario. She is a graduate of X University's (formerly known as Ryerson University) Early Childhood Studies Program and is currently back again for her second degree in Business Management with a Major in Marketing. Mezmin is the little sister of TD's very own Associate Artistic Director but she promises that isn't how she got the job, it was through hard work and proving herself. She is excited to be joining the season and supporting Lisa Marie in all that she does.
Keira Forde (she/they) | Associate Producer

When I was a child, I dreamed of being…a fashion-designing politician.
Keira Marie Forde is a multi-disciplinary physical performer and creator. Keira is passionate about creating cross-cultural physical work that explores her connection with the Caribbean Canadian community.  As an artist existing in community settings she focuses on making connections with youth through developing their personal physical literacy by way of summer camps, childcare, and teaching/coaching. 
Keira has a passion for creation and during the recent shut down due to Covid-19 she had the opportunity to create, produce, and perform two shows: Doomsday Vs Dreamday and the Deepdrawer for Theatre Direct's "Spark the Future" Forward March Festival and No More News for Nancy With MAAP and Chelsea Woolley.  Her recent performance credits include Wellness Wednesdays with Peel Regional School Board; Relay with Expect Theatres Beats and Intentions; Infinity Machine with Sharron Moore at Humber Theatre; Unleashed with George Brown Dance, and The North American Film Awards with Diva Diverse.
Keira is a recent graduate of the mentorship program with the Coco Collective (@cococollectiveto) Window of Opportunity Program, a graduate of Humber's Theatre Performance Program, and the George Brown Dance Performance Preparation Program.
Sid Malcolm (she/her) | Production Coordinator

When I was a child, I dreamed of being…able to perform on a big stage! 
Sid Malcolm is a recent graduate from Brock University, Hons. BA in Dramatic Arts with a minor in Music. Sid has a passion for the world of production and performance with a new found desire to explore storytelling.
She has been able to pursue production as the Assistant Technical Director to three consecutive shows at Brock. Most recently, she had the pleasure of directing, devising, and performing in anthology piece Ouroboros (2021)
Sid has a passion for sharing truths and combining stories of injustice with theatre. She strives to create art which questions the practices that are considered normal in day to day life.
Alten Wilmot (they/he) | Associate Producer

When I was a child, I dreamed of being…owning an ice cream store!
My name is Alten Wilmot (they/he) and I am a multidisciplinary artist. I was born in Kitchener-Waterloo to interracial parents, hailing from Jamaica, Italy, and Turtle Island. I am the founder of Unwrap Theatre and in my teenage years, founded Voices Over Time – a troupe that provided free performances for long-term care facilities. I have since worked with companies from coast to coast, performing in two Dora Award winning productions, receiving a Denny Award from the KW Arts Awards and the Queer Emerging Artist Award from Buddies in Bad Times. Looking forward, I continue to explore new ways of using contemporary dance as a narrative device – including inspirations from verbatim/documentary style theatre – and remain curious about the interracial experience, intimate love in friendships, and our relationship with the land. 

Jackson Nair | Associate Producer

When I was a child, I dreamed of being…an actor! (I kid you not folks!)
Jackson Nair is a mixed-race arts educator and theatremaker working in Toronto's performing arts industry both onstage and behind the scenes, with a particular interest in multicultural theatre, digital theatre, and Theatre for Young Audiences. He holds a B.A. in Drama from Bishop's University alongside a Minor in Greek and Roman Civilizations.
Jackson has been enamoured with the performing arts ever since he received thunderous applause for doing animal noise impressions in his second grade talent show, and hasn't looked back since. As a director, Jackson has worked with the Alumnae Theatre Company, InspiraTO Festival, and Halifax's The Villains Theatre. His one person show Ganapati Stories premiered as part of the Toronto Fringe Festival's KidsFest 2021.
Jackson loves a good story, whether he is the one hearing or telling it, and thinks it's pretty wizard that he has made his career doing just that.
Bookkeeping Services by Veronique Claassen