Outdoor Forward March Break Camp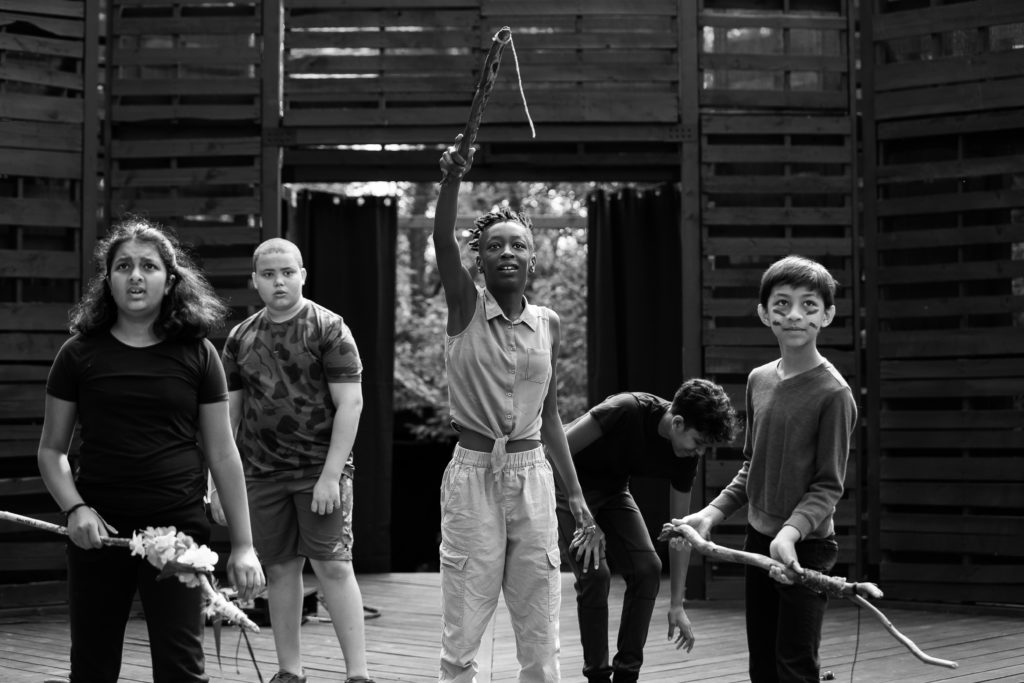 What is It that comes?…
There are Things in this world that are coming
Quietly creeping, while you are sleeping,
They latch onto your heartbeat that's drumming.
Not knowing how quickly They slip in,
They find you unaware, They catch you in their snare,
You cannot let Them win.
But joy and laughter…and a friend,
Are always close at hand, to help you make a stand
Gifts that triumph in the end
Calling creatives ages six to twelve ready to dive into the world of their imaginations at our Outdoor Forward March Break Camp!
Each morning over the course of the week, children will embark on an outdoor adventure as they help to design and perform in their own play, What is It that comes?…
Each afternoon campers will be treated to brand-new performances created for young audiences as part of our FORWARD MARCH FESTIVAL ~ Stand in the Place Where You Live, where they'll be on the bill to present their show at the end of the week.
Join us for this inventive and out-of-the-box week-long experience where you can bring your wild and thrilling ideas to life!
---
Outdoor Forward March Break Camp
Monday March 14 to Friday March 18, 2022
9:30am to 3pm daily
Ages: 6 to 12
Earlscourt Park – 1200 Lansdowne Ave., Toronto
Cost: $300/child
Bursaries are available upon request. To apply, please write to us at creationwarehouse@theatredirect.ca.
Please note: The camp will be mainly outdoors. We may modify the camp as the public health situation evolves and COVID-19 mandates change. For additional questions, or if to inquire about accessibility accommodations, please write to us at creationwarehouse@theatredirect.ca.