The Election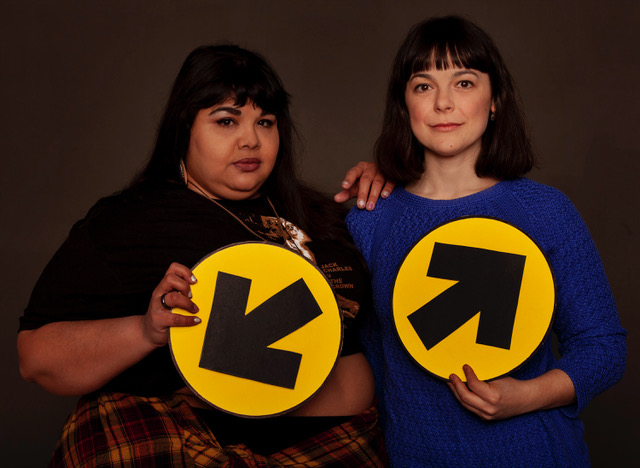 By Natasha Greenblatt and Yolanda Bonnell with the company
Theatre Passe Muraille presents a Common Boots Theatre Production
in association with Nightwood Theatre and Theatre Direct
How do we hold different truths together in the same space?
With Canadians taking another swing at the ballot box, The Election explores the realities of
Indigenous, Settler and Newcomer experiences with the political process by asking:
Do we have a voice and does that voice count?
Recommended for high school and post-secondary student
FREE CHILDCARE:
We are proud to offer free childcare for children ages 0-12yrs,
during the Relaxed Performance matinee of
The Election at Theatre Passe Muraille on
Sunday, October 20th @ 2pm.
HIGH SCHOOL MATINEES:
Wednesday October 16 @ 1pm (12:30pm pre-show)
Thursday October 24 @ 1pm (12:30pm pre-show)
POST-SECONDARY STUDENT SPECIAL:
Friday October 11 @ 1pm (12:30pm pre-show)
$10 tix at the door with student card
To book a group and join in the conversation 
TEACHER PREVIEW & EMERGING ARTIST NIGHT:
Tuesday October 15 @ 7:30pm
PWYC at the door