Pop Up Camp (Dec 4th, 2019)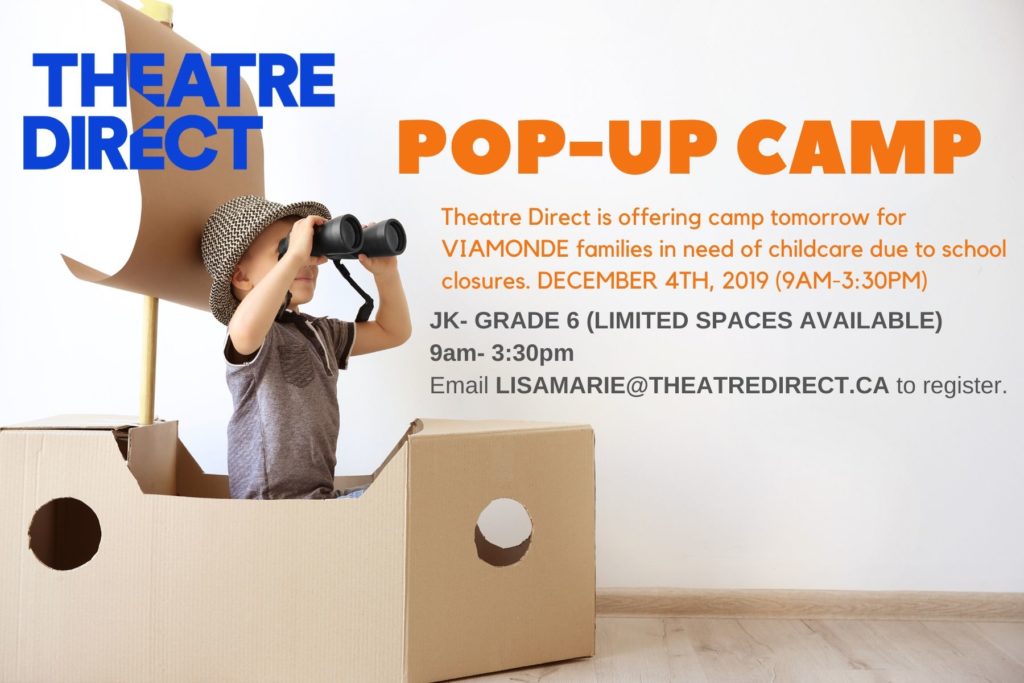 Theatre Direct offre demain un camp d'urgence pour les étudiants Viamonde de la maternelle a la 6eme annee. Rejoignez-nous pour des jeux créatifs et dramatiques en français et en anglais, toute la jounee. 9h00-15h30 20$ par élève.
Places limitées attribuées dans l'ordre des inscriptions. Inscrivez-vous ici
https://docs.google.com/forms/d/e/1FAIpQLScNK3trjmR4aQvmUBohpa8DKBk5rUXhPg9nO-ucljz2rqeG4A/viewform
Pour des questions email lisamarie@theatredirect.ca

Theatre Direct is offering camp tomorrow for JK-Gr. 6 Viamonde students. Join us for all day creative play and drama games in French and English. 9am-3:30pm $20 per student.
Limited spaces available. Email lisamarie@theatredirect.ca to register. First come first serve.