Hallowe'en Hullabaloo Craft Kit Instructions
Craft 1: Fake Spider **to be returned to Theatre Direct upon completion
You will need: 2 egg carton sections, 1 bamboo skewer, black paint, 1 paint brush, 8 pipe cleaners, 4 googly eyes and glue (optional).
Step 1: Build the Body
Find the two egg cartoon sections in your craft kit. They will become the bodies of two spiders. Trim the edges of the egg carton sections to make them even. Choose one side of each body to be the front of each spider.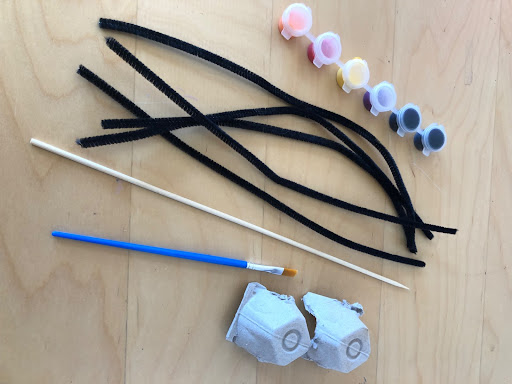 Step 2: Poke Holes
Now using the bamboo skewer, poke four holes on each side of both spider bodies. If you have a hole punch, that works too! Ask a grown-ups for help if you need it.

Step 3: Paint the Sections
Use a small paintbrush to paint each spider's body with the black paint. Allow the sections to dry completely before moving on to the next step.

Step 4: Pipe Cleaner Legs
Spiders have eight legs, so you will need four pipe cleaners for each spider. Pass the pipe cleaners through one hole on one side and then out another hole on the opposite side. You can bend them however you want.




Step 5: Make a Spider Face
Attach a pair of googly eyes. (The eyes in your craft kit are self-adhesive, but you also have a stick of glue if necessary.) If you like, feel free to paint on a mouth, or some blood under and around the eyes. And you're done!



***
Craft 2: Spider Eggs **to be returned to Theatre Direct upon completion
You will need 3 styrofoam balls, paints, paint brushes and 3 toothpicks.
Step 1: Poke Holes
Find the three styrofoam balls in your kit. Take a toothpick and poke one into each ball.

Step 2: Paint the Eggs
Paint the balls using the bright colours in your paint potstrip. They can be one colour or multicoloured! Use your imagination! Let them dry and voila: colourful fake spider eggs!


***
Craft 3: Spider Cocoon **to be returned to Theatre Direct upon completion
You will need 1 muslin bag, colourful string, blank card stock, glue and plastic bags for stuffing.
Step 1: Stuff the Cocoon
Find the muslin bag and colourful string in your kit. Set the string aside. Using old single-use plastic bags, stuff the muslin bag until it's about half full.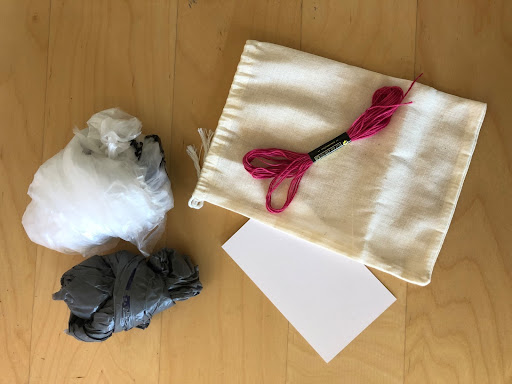 Step 2: Wrap It Up
Pull the bag strings so the bag closes. Then fold over the half of the bag that is not stuffed and start wrapping the bag with the colourful string, going round and round to make it look like a colourful spider thread has wrapped it up.




Step 3: Personalize It
Find a physical copy of an old school photo or vacation photo of you. Cut out your head and paste it to the top of the cocoon OR draw your head on the wihte card stock provided in your kit, cut it out, and stick to the top of the cocoon. There! You're now spider food!




IMPORTANT: Put the three completed crafts back into the craft kit, and bring them back to Theatre Direct. We will incorporate them into the Hallowe'en installation in Earlscourt Park on the Gazebo. Don't forget to come out on October 29 to it!
---
Craft 4: Hallowe'en Lantern **to be kept at home
You will need construction paper, a ruler, a pair of scissors, and a stapler.
Step 1: Fold and Cut the Paper
Ask grown ups for help on this craft! To make the lantern, fold a sheet of construction paper hotdog style (the lengthwise way). Starting from the folded edge, use a ruler to draw lines spaced about an inch apart, ending about an inch before the other edge of the paper.




You can now cut the lines (starting on the fold) using scissors. Make sure you do not cut all the way across the paper. Stop an inch before reaching the edge.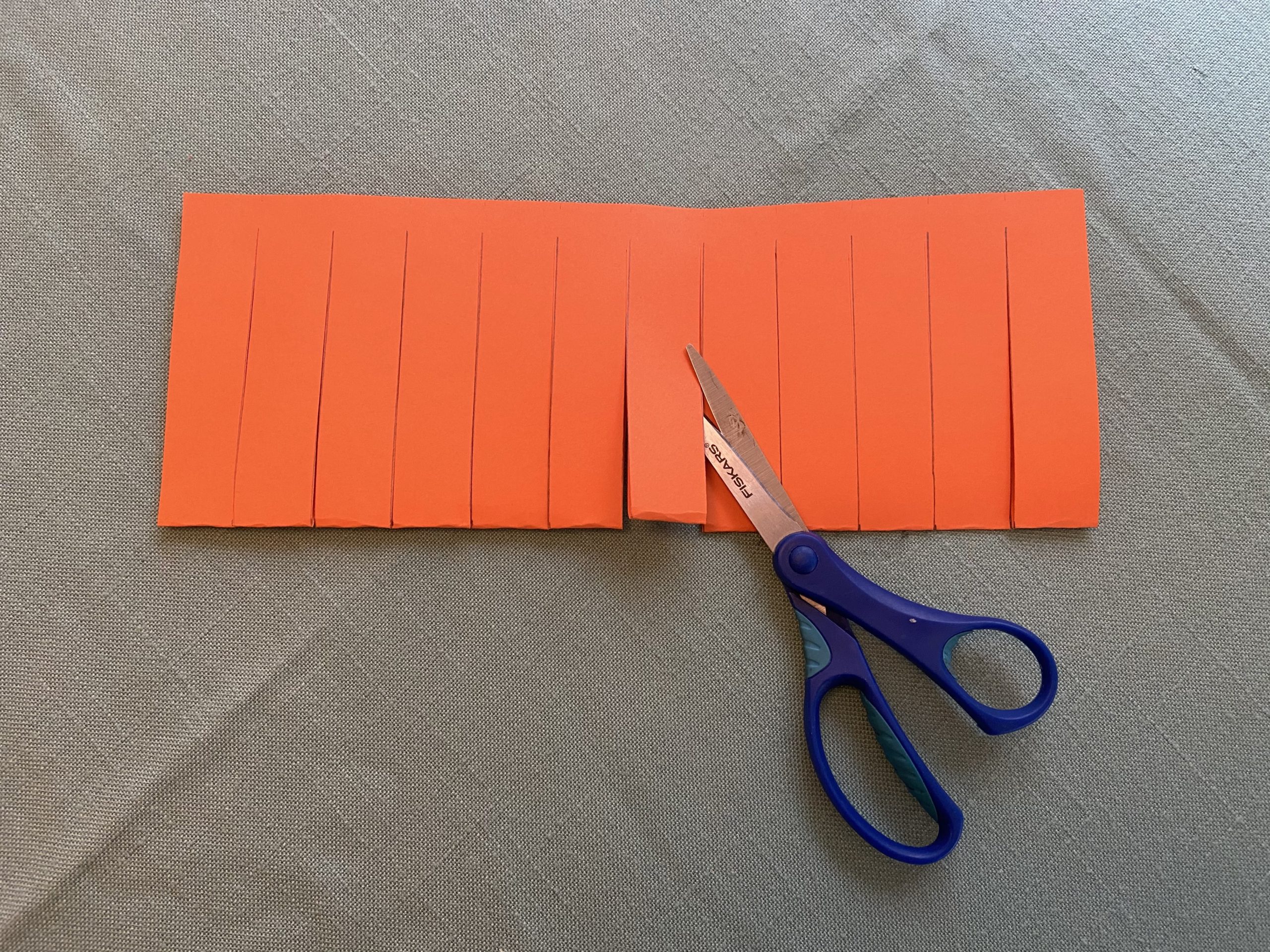 Now, unfold the page…take one end and wrap it around to the other. Staple the top and bottom of the lantern.




Step 2: Cut Out Shapes
Using shapes cut out of the black and white paper, add faces to your Halloween creatures: ovals for mouths, half moons for eyes, triangles for ears. Use your imagination!

Step 3: Handles
Cut a long strip of paper from one of the other sheets of paper you haven't used, and make a handle, attaching it with staples. Done!