Plugged-In PA Days
Jazzamatazz!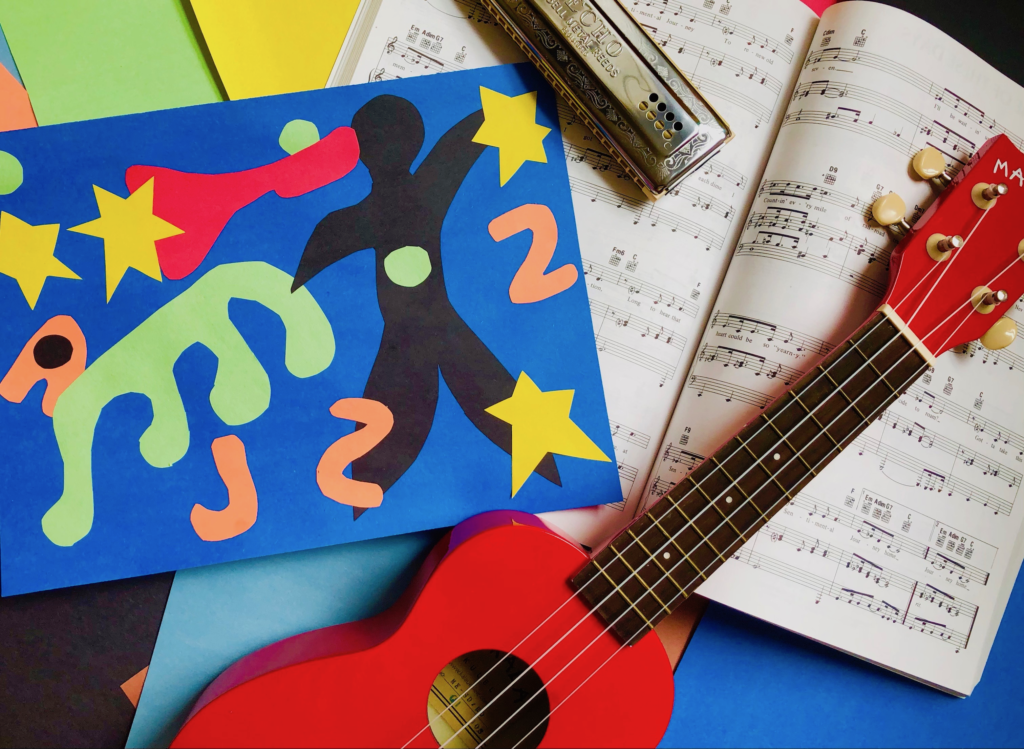 Friday April 30, 2021
10:00 am to 3:00 pm (with a one-hour lunch break at noon)
Viamonde/MonAvenir PA Day
Ages: 6 to 11
April 30 is International Jazz Day and we want to celebrate this amazing genre of music!
Join the Creation Warehouse for a dynamic, cool, and scat-tastic Plugged-In PA Day! From building our own instruments and improvising melodies to creating collages based on Henri Matisse's iconic book JAZZ and devising characters, stories and lyrics inspired by listening and moving to jazz classics, this day will get the creative sparks flying! Jazzamatazz! will be facilitated by Francophone musicians extraordinaire Treasa Levasseur and Mia Kelly. Registration for Jazzamatazz! includes a package of fun craft items mailed or delivered to your home, so sign-up soon! Space is limited.
C'est la Journée internationale du jazz!
Cet atelier plein d'activités célébrera ce genre extraordinaire de toutes les manières possibles! Qu'il s'agisse de construire nos propres instruments et d'apprendre à improviser des mélodies, de créer des collages basés sur le livre emblématique d'Henri Matisse, ou de concevoir des personnages des histoires et des mouvements inspirés par l'écoute et des classiques du jazz, cette journée fera jaillir les étincelles de créativité et offrira quelque chose à tout le monde! Jazzamatazz! sera animé par les musiciennes francophones extraordinaires Treasa Levasseur et Mia Kelly.
$40/child
---
Plugged-In PA Day Testimonials:
"It was one of the first days where my 6 year old was completely autonomous and fully engaged online. My daughter felt comfortable, confident, and supported by the instructors. Thank you for creating such a fun space through a digital platform – so impressive!"
"[My daughter] is already psyched for the next session! Thanks again for all your hard work creating these fun and engaging virtual day camps. It's such a nice break for [her] to shake off some of the monotony of the daily grind."
Previous Plugged-In PA Days include:
Dessine-moi une histoire! (February 2021)
Create Your Own Comic Book! (February 2021)
Create A Comic Strip! (January 2021)
Une Vague de Blagues (November 2020)
Wired Funny (November 2020)