Forward March Festival Actors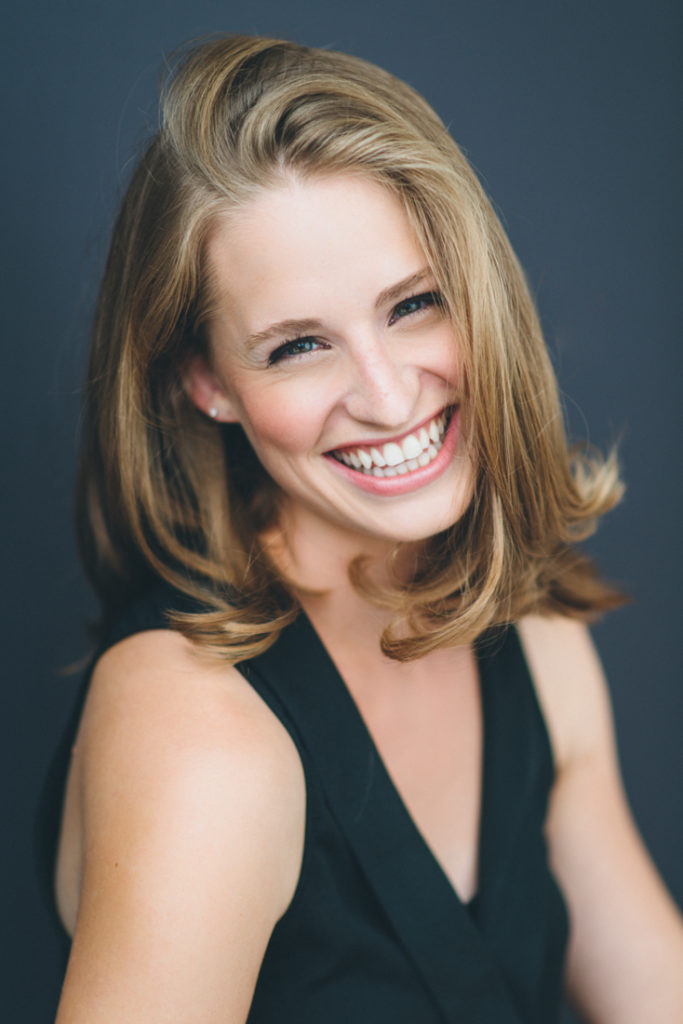 Jocelyn Adema
Jocelyn is a Saskatchewan raised actor, director, and theatre maker.  She now calls Toronto home. She is one third of the Toronto band Hit It Leslie, and loves sunshine, daydreaming, snacking, and enjoying all three on long walks. Jocelyn is a graduate of George Brown Theatre School, and studied Creative Writing and English at the University of Regina and Ryerson University.   Her current artistic focus is on bringing physical life to internal thoughts. SELECT CREDITS: Peter Pan (Soulpepper/Bad  Hats Theatre); mamaDADA (Pea Green Theatre); The Welland Canal Play (ECT); Western (Next Stage); The Bike Show (Bad Hats Theatre); Tire Swing (Epigraph Theatre / Filament Incubator); Molly Bloom (Adaptor, Director – Fourth Gorgon Theatre).
Hershel Blatt
Hershel Blatt is an actor born and raised in Toronto. He is a graduate of ESA and most recently the Joint Sheridan/UTM Theatre program. Credits include: A Bear Awake in Winter (NSTF); Scary Stories to Tell in the Dark (Lionsgate); Baldy (Babe Nation); My Big Fat Greek Wedding 2 (Universal); What Would Sal Do? (SuperChannel). He is also an emerging writer, currently in the process of developing his play Ahava Later, a 1960's Jewish-Toronto coming of age story. Hershel is thrilled to be a part of a festival celebrating dynamic young voices!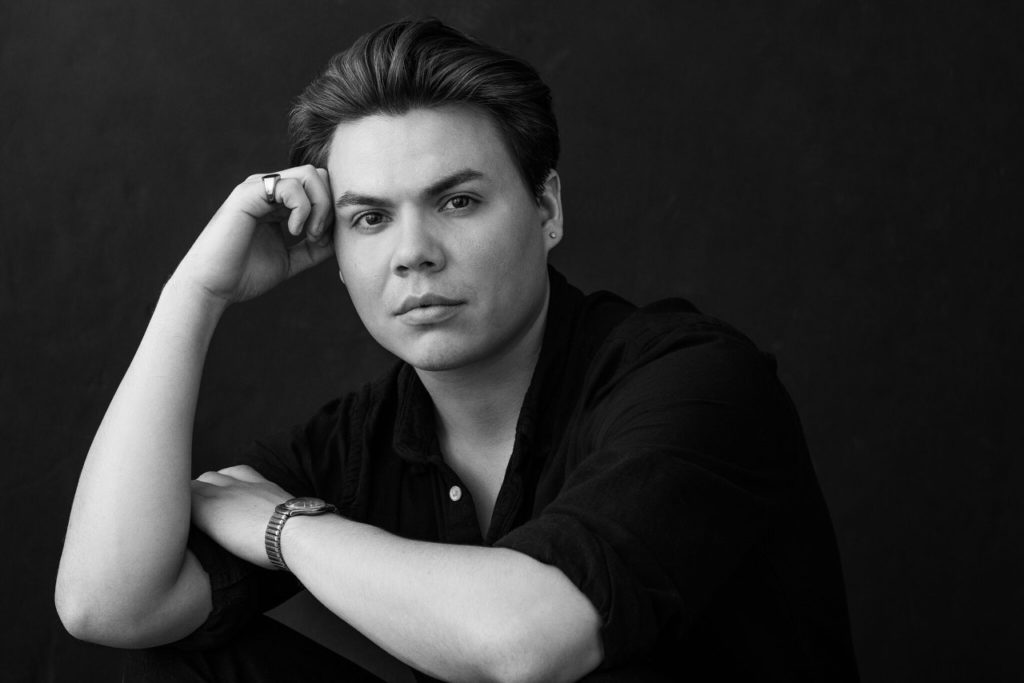 Wayne Burns
Hailing from Truro, Nova Scotia, Wayne may be most recognized for his role as Lykos, the Prince of Athens, in Syfy's original series, Olympus. Chosen as a breakthrough artist by Now Magazine, Wayne is a graduate of the National Theatre School and continues to work across Canada in a variety of mediums. He was most recently seen on stage in the Atlantic Canadian Premiere of Shakespeare in Love at Neptune Theatre, Pure Carbon's Crave by Sarah Kane and Unit 102's production of Michael Ross Albert's, Miss. Next up, Wayne will be developing his new solo show, fastLOVE, through residencies at Swallow-a-Bicycle Theatre and lemonTree Creations.
Katherine Doering
Katherine Doering is a theatre artist and recent graduate from York University's Devised Theatre program. Her latest work to premiere was Katherine Is Not a Communist, which she performed and wrote in partnership with Epigraph Theatre. She also had the pleasure of performing in the 2017 Edinburgh Fringe Festival with the collectively created show Inebriated.
Mattie Driscoll
Mattie Driscoll is a Toronto-based theatre artist who graduated from the Ryerson School of Performance this past spring. She made her post-grad debut in Dry Land with Cue6 Theatre which earned her an Outstanding Leading Performance in a Play nomination from MyEntertainmentWorld and a spot on the Globe and Mail's Top 10 Theatre Performances of 2018. Selected Theatre Credits: Ester, Dry Land (Cue6 Theatre); Rachel, When You Cure Me (ABAT Productions); Matilda, Odd One Out (Toronto Fringe Festival); Florinda, The Rover; Arlecchino, The Artful Widow; Helena, A Midsummer Night's Dream (Ryerson School of Performance).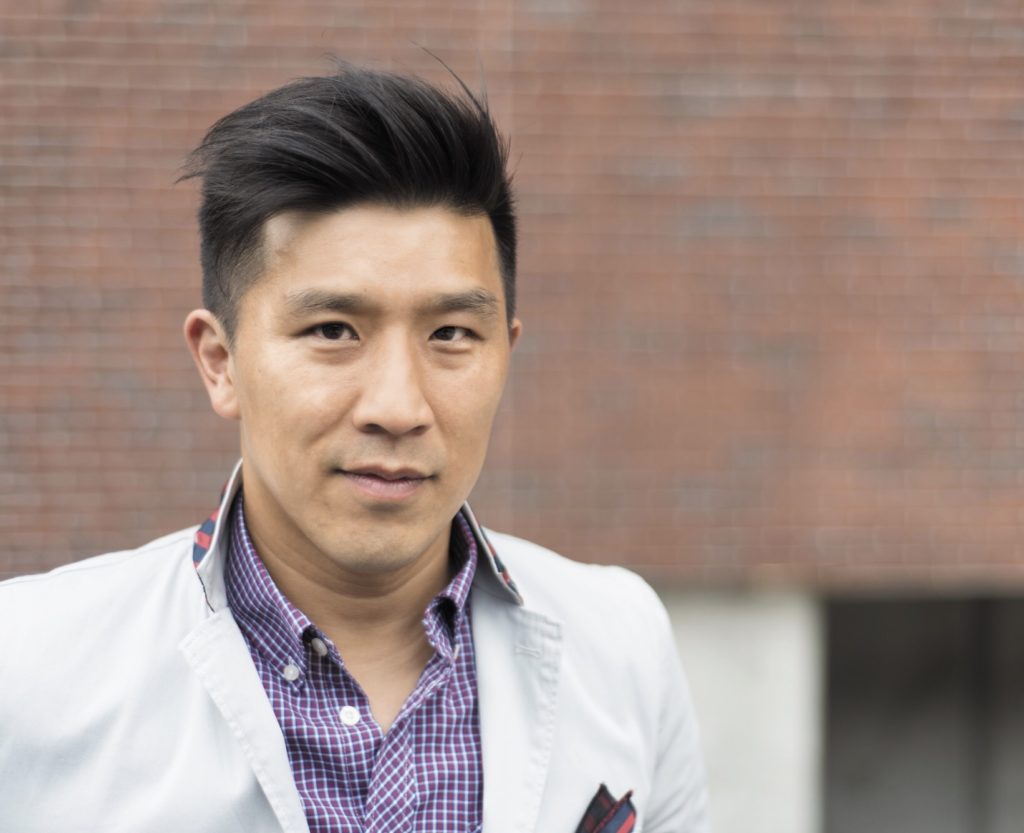 Richard Lee
Richard Lee is an award winning actor, fight director, sound designer and theatre producer. His work has garnered him multiple Dora Mavor Moore nominations out of which he has received three: One for his Sound Design work on paper SERIES (Cahoots Theatre Company) and Two in performance; Sultans of the Street and Cinderella: A Ratical Retelling (both for Young People's Theatre). Other selected theatre include: The Humans (Citadel/Canadian Stage); Chimerica (co-production with RMTC); King Lear, Twelfth Night, A Midsummer Night's Dream (Shakespeare in High Park 2017, 2017, 2012); Kim's Convenience (Soulpepper); and Acquiesce (Factory Theatre).
April Leung
April Siutong Leung 梁筱彤 is a Chinese-Canadian performer and writer. Her performance credits include: Factory Theatre, fu-GEN Theatre, Cahoots Theatre, Solar Stage, Carousel Players (Toronto), and Hong Kong Exile (Vancouver). April has been a participant of Cahoots Theatre's Hot House program, Factory Theatre's emerging playwrights unit – The Foundry, and Solar Stage's inaugural The Dawning Series. She is currently working on two of her own plays, Ladies of Mahjong and Dragon Boat. April was also selected by Cahoots Theatre as one of their thirty theatre-makers who will shape the next thirty years in Canadian theatre. www.aprilleung.com
Xavier Lopez
Xavier is very excited to be working with Theatre Direct Canada and to be part of the Forward March Festival. He is a Toronto based actor who most recently appeared in For Both Resting And Breeding (TIFT) and No Clowns Allowed (Blood Pact Theatre). Xavier has worked on TV shows like Designated Survivor (Netflix), Emily Owens MD (CW), Motives & Murders (Cineflix) and Untold Stories of The ER (Discovery). He can also be seen in various web series such as Barbelle (KindaTV), Mom and Me (Yes Indeed Pictures), All for One (KindaTV), Till Lease Do Us Part (The Unsolicited Network) and The Village Green (Apple Box Films).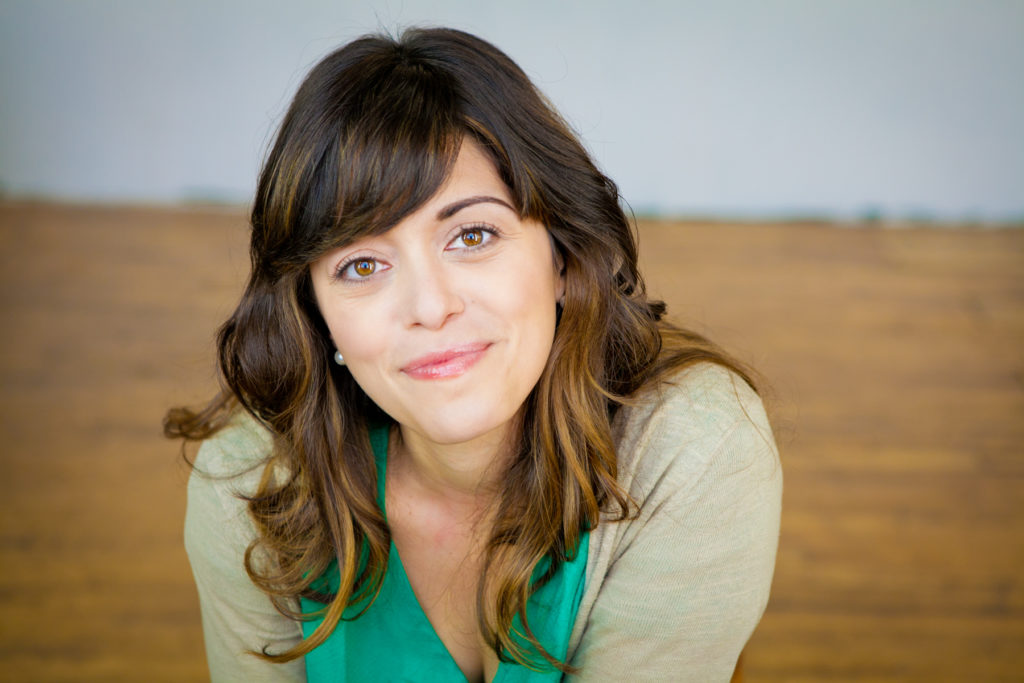 Rose Napoli
Rose is a Toronto based actor and playwright. Recent acting credits include: Grace (Nightwood/Crows); Taming of the Shrew, As You Like It (SLSF); The Birds and the Bees (Theatre Orangeville); Ten Creative Ways to Dispose of your Cremains (Toronto Fringe); The Incredible Speediness of Jamie Cavanaugh (Roseneath, Dora nomination for Outstanding Performance). Rose is the author of six plays. Most recently, her play Lo (or Dear Mr. Wells) premiered in Toronto as part of The Consent Event and was nominated for the Dora Award for Outstanding New Play. Lo is currently playing in Halifax at Neptune Theatre and will have another production in Ottawa at GCTC in the spring. She is currently the Playwright in Residence at Theatrefront, a member of The Musical Stage Company's Noteworthy program, and published this season with Scirocco Drama.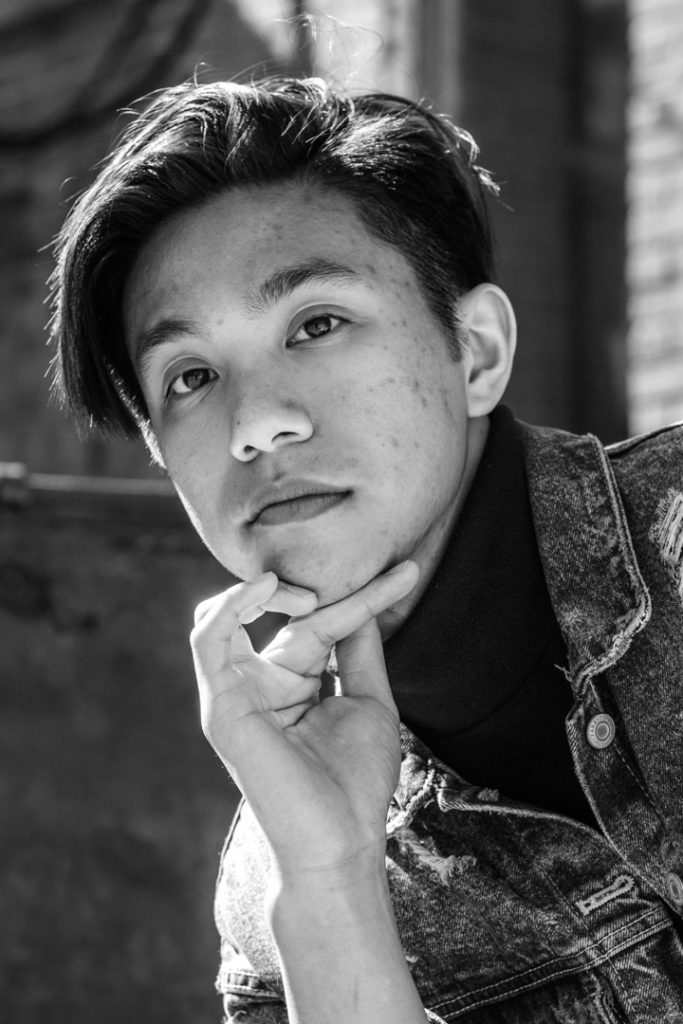 Anthony Perpuse
Tony is a Toronto based Filipino-Canadian actor. He most recently acted in Theory (Tarragon) and his other theatre credits include Rowing (Fringe) and Featuring Loretta (RTS). On film he's worked on CBC's Workin' Moms and Save Me. His directing credits include: The Brothers Gentle (Toronto Fringe); Danny and the Deep Blue Sea (Wolf Manor); and Posthumous Friends (inspiraTO). He was a Factory Theatre Mechanical and received the Perry Schneiderman comedy award.
Nathan Redburn
Nathan Redburn is a Toronto based performer and artist. He graduated from York University from the Acting Conservatory program. Recent credits include IMP, A Party for Boris, and Eraser 1.0. Nathan is thrilled to be playing Mark in Cleave and to be working with Theatre Direct on Forward March. Next up for Nathan is Eraser happening in May at the Theatre Centre.
Megan Swaby
Meghan Swaby is an actor and playwright born and raised in Toronto. As an actor she's recently worked with Magnus Theatre (Bang Bang); Nightwood Theatre co-produced with Sulong Theatre (Calpurnia); Obsidian Theatre (Venus' Daughter); b current; Necessary Angel; Roseneath Theatre; Harbourfront Theatre; and The Kitchen (NYC). As a voice actor, she worked on the audiobook, Things Are Good Now (House of Anansi Press) by Djamila Ibrahim. She is also the voice of "Mrs. Bunty" in the Nickelodeon animated series Max & Ruby (Season 7). Meghan is an alumni of the International Actors Fellowship, at Shakespeare's Globe in London, England and received her BFA in Acting from The University of Windsor. As a playwright, Meghan has participated in the Stratford Festival's Playwriting Retreat and an alumni of Nightwood Theatres' Write from The Hip program. Her play, Venus' Daughter, is listed as one of the top recommended plays in Canada on The SureFire List, which is compiled by the Playwrights Guild of Canada.
Jeff Yung
Jeff Yung is honoured to be developing new work for young audiences with the Forward March Festival. Past theatre work includes: Vietgone (Royal MTC, fu-Gen, Hope & Hell); Portia's Julius Caesar (Shakespeare in the Ruff); Measure for Measure (Shakespeare BASH'd); Coriolanus (Skipping Stones Theatre); Picture This (Soulpepper); Banana Boys (Factory Theatre/fu-Gen Asian Canadian Theatre); Comfort (Red Snow Collective); Gorboduc,Twelfth Night, King John, Romeo and Juliet (Shakespeare BASH'd); Monday Nights (6th Man Collective/The Theatre Centre, DORA Award Nominee); Trompe La
Mort (Live Lobster Theatre); Hana Hashimoto Sixth Violin (Carousel Players); The Story (Common Boots Theatre); Pu-Erh (k'NOW Theatre); and The Forbidden Phoenix (YPT, MTYP). In the spring you can catch Jeff at YPT in ANTIGONE: 方 a new adaptation for young audiences by playwright Jeff Ho. When not acting Jeff is an avid basketballer, martial artist and tricker. Jeff is a graduate of Ryerson University.