Finding Home ASL Show Info
Theatre Direct and Animacy Theatre Collective are thrilled to invite you to our upcoming production of Finding Home: A Salmon Journey up the Humber River coming this fall to King's Mill Park North!
CLICK HERE TO WATCH THE ASL VLOG WITH INFORMATION ABOUT THE SHOW AND PARK!
Finding Home: A Salmon Journey up the Humber River is the story of Beagle and Sojo. They are two best friends who are salmon from Lake Ontario. Beagle and Sojo do everything together as true best friends always do. One day everything changes. Beagle urges to set off on an adventure upstream. They do not care if Sojo wants to come or not. Swimming against the Humber River's current is tough. And the two friends experience all kinds of challenges together like fishermen, pollution, sharp rocks, and rapids. But along the way they learn what it means to be a real friend, how beautiful it is to complete your life cycle, and why salmon really are the rockstars of the fish world!
This outdoor show is intended for children ages six to ten, but is also suitable for families. The show will be presented at King's Mill Park North (21 Old Mill Road) in October 2022. The run time is approximately 40 minutes followed by a Q&A with the creators and performers and ASL interpreters. The show is clown-based and comedic in-style featuring some audience interaction.
Register for tickets by clicking here. The link will take you to an Eventbrite page
Please email Cassie-Hope at cassie-hope@theatredirect.ca if you have any questions or need assistance when you register for the show.
SHOW DETAILS
Performances with ASL Interpretation Dates: 
Friday October 14, 2022 at 10am OR 1pm
Saturday October 15, 2022 at 10am OR 1pm
Price of Ticket: FREE!
Link to Ticket Registration: https://www.eventbrite.ca/e/finding-home-a-salmon-journey-up-the-humber-river-tickets-410706342727
For additional information about school bookings, please e-mail Madeleine at madeleine@theatredirect.ca.
Performance Location:
King's Mill Park North, 21 Old Mill Road, Toronto ON, M8X 1G5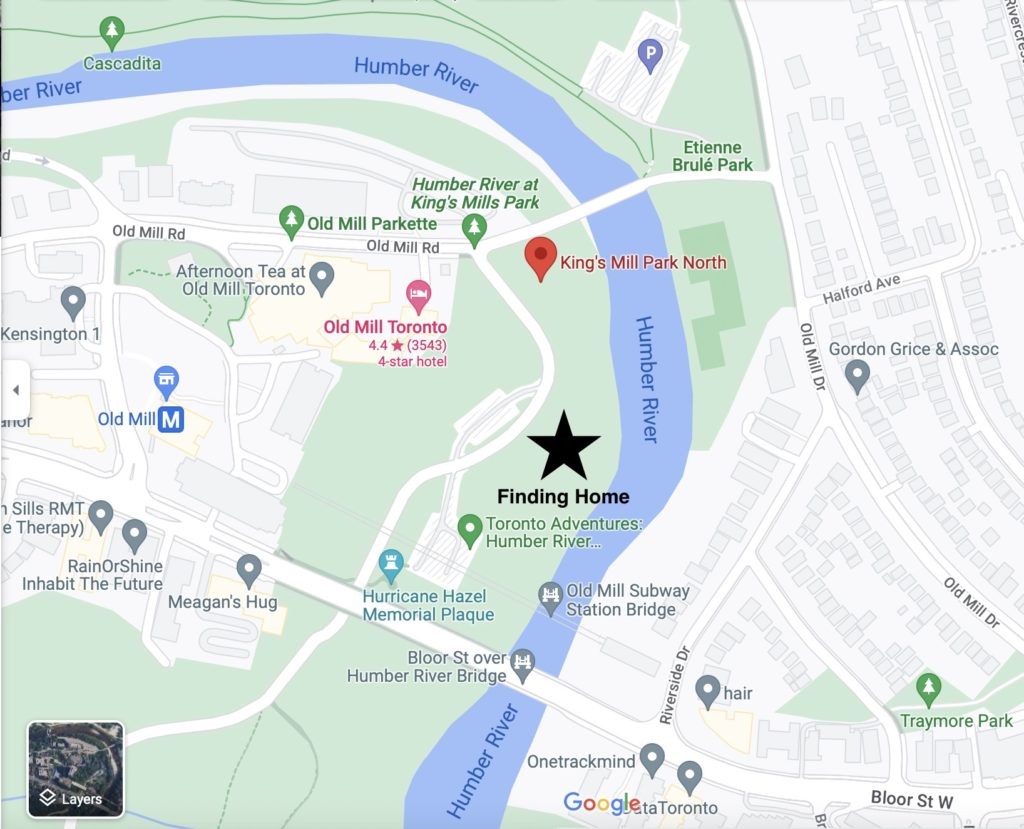 Theatre Direct's Website: https://theatredirect.ca
Animacy Theatre Collective's Website: http://animacytheatrecollective.com