Class of 2022
Meet the Theatre Direct Class of 2022!
This dynamic cohort of six emerging artists will work alongside the company as Associate Producers and learn on the job as they support the various programming our season has to offer. In addition, the class will program and attend professional development workshops, organize field trips and assist with the curation of the FORWARD MARCH FESTIVAL ~ Stand in the Place Where You Live. We are thrilled to be supporting these exciting artists as they continue to develop their expertise and artistry.
---
Justin Eddy (he/him)

What are you up to at Theatre Direct?
FORWARD MARCH FESTIVAL ~ Stand in the Place Where You Live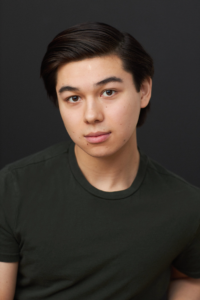 Justin Eddy is an Asian-Canadian, multidisciplinary theatre artist who specializes in acting, singing, dance, and creation. Hailing from London, ON, Justin has grown up onstage, appearing in six seasons at the Grand Theatre. There he worked with renowned directors Dennis Garnhum, Susan Ferley, and Jan Alexandra Smith, and appeared in productions including A Christmas Carol (Peter Cratchit/Young Scrooge), Evita (Magaldi), and Les Misérables (Marius). Additionally, Justin is the founder and artistic director of the Doorstep Theatre Project.
---
Alten Wilmot (they/he)

What are you up to at Theatre Direct?
Next Draft
My name is Alten Wilmot (they/he) and I am a multidisciplinary artist. I was born in Kitchener-Waterloo to interracial parents, hailing from Jamaica, Italy, and Turtle Island. I am the founder of Unwrap Theatre and in my teenage years, founded Voices Over Time – a troupe that provided free performances for long-term care facilities. I have since worked with companies from coast to coast, performing in two Dora Award winning productions, receiving a Denny Award from the KW Arts Awards and the Queer Emerging Artist Award from Buddies in Bad Times. Looking forward, I continue to explore new ways of using contemporary dance as a narrative device – including inspirations from verbatim/documentary style theatre – and remain curious about the interracial experience, intimate love in friendships, and our relationship with the land. 
Keira Forde (she/they)

What are you up to at Theatre Direct?
Creation Warehouse
---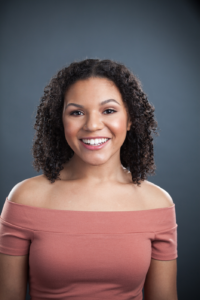 Keira Marie Forde is a multi-disciplinary physical performer and creator. Keira is passionate about creating cross-cultural physical work that explores her connection with the Caribbean Canadian community.  As an artist existing in community settings she focuses on making connections with youth through developing their personal physical literacy by way of summer camps, childcare, and teaching/coaching.  Keira is a recent graduate of the mentorship program with the Coco Collective (@cococollectiveto) Window of Opportunity Program, a graduate of Humber's Theatre Performance Program, and the George Brown Dance Performance Preparation Program.
---
Mezmin Bhojani (she/her)

What are you up to at Theatre Direct?
Executive Assistant and Social Media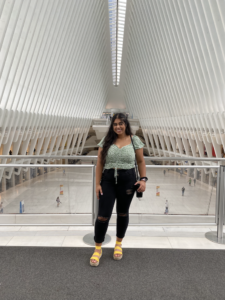 Mezmin is a student, dog-mom and Starbucks enthusiast based in Hamilton, Ontario. She is a graduate of X University's (formerly known as Ryerson University) Early Childhood Studies Program and is currently back again for her second degree in Business Management with a Major in Marketing. Mezmin is the little sister of TD's very own Associate Artistic Director but she promises that isn't how she got the job, it was through hard work and proving herself. She is excited to be joining the season and supporting Lisa Marie in all that she does.
---
Cassie-Hope Aubin (she/they)

What are you up to at Theatre Direct?
Access and Outreach
Cassie-Hope is a Deaf theatre artist originally from Waterdown, Ontario. She is a graduate of St. Lawrence College's Music Theatre Performance program and Algonquin college's graduate scriptwriting program, and is currently pursuing certification in American Sign Language and Deaf Studies at George Brown College. As a Deaf/disabled artist, she has a passion for inclusivity and diversity. Whether it's through acting, singing, dancing, writing, or working behind the scenes, Cassie-Hope is dedicated to creating theatre that is accessible to everyone!
---
Sid Malcolm (she/her)

What are you up to at Theatre Direct?
Production Coordination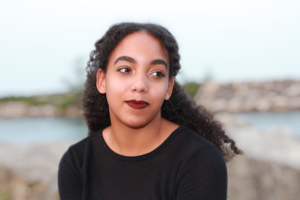 Sid Malcolm is a recent graduate from Brock University, Hons. BA in Dramatic Arts with a minor in Music. Sid has a passion for the world of production and performance with a new found desire to explore storytelling. She has been able to pursue production as the Assistant Technical Director to three consecutive shows at Brock. Most recently, she had the pleasure of directing, devising, and performing in anthology piece Ouroboros (2021) Sid has a passion for sharing truths and combining stories of injustice with theatre. She strives to create art which questions the practices that are considered normal in day to day life.
---
Reva Lokhande (she/her)

What are you up to at Theatre Direct?
Balancing Act
Reva Lokhande is an arts manager and advocator, artist, actor, art administrator, and an aspiring stage manager, producer, and director. She earned her bachelor's in Arts Management from Lasalle College of the Arts in Singapore and most recently her Post-Graduate Diploma in Theatre Production from Humber College. She has experience and knowledge in stage managing, gallery managing, exhibitions, art fairs, and short films. Her passion for theatre, film, art, and nature is what keeps her on her toes and brings her joy. Having worked on plays like Shakespeare's Taming of Shrew, Macbeth, and Romeo and Juliet in Singapore as well as plays produced by Humber College; Stage Manager of Andrew Penner's Songs of Class and Dirt, and as the Assistant Stage Manager for Richard Lee's Humans. She is an alumnus of the 2021 TENT program from The Toronto Fringe and is grateful to have had this opportunity. She is thrilled to be using her knowledge and skills at Theatre Direct's Balancing Act initiative in the capacity of Associate Producer along with being the Artistic Producer Associate at Nightwood Theatre. Reva looks forward to being an integral part of the Canadian theatre scene, one that is caring, conscious, accessible, approachable, and engaging.