Meet Our Summer Camp Creative Team and Camp Counsellors!
We recognize the tremendous impact that a positive camp experience can play in the growth and development of a child. In addition to our regular program leaders, camp participants will get to work with guest instructors. These teaching artists are specialists in their fields (design, music, dance, creative movement, script writing, etc.) and have been selected for their artistic skills and for their merit as inspired educators. Our regular instructors will be on hand during guest instruction time.

Lynda Hill, Artistic and Executive Director and Principal Instructor
Lynda is a professional theatre director, dramaturge, arts educator and arts leader with a passion for the creation and development of new work, new artists and new audiences.
Lynda Hill has led the organizational and artistic direction of Theatre Direct since 2001. She has commissioned numerous new plays for the company and guided the successful production of 19 productions, 12 of which were original commissions including And, By The Way Miss…., Beneath the Banyan Tree, Binti's Journey, Sanctuary Song and most recently, Old Man and the River.  The company's productions have been seen by thousands of young people across the country in schools, theatres and international festivals.
In addition to leading the artistic programming, Lynda oversees the direction of the company's education work in schools, in the community and Theatre Direct's Drama School, drawing on her 20 years of experience as an arts educator.
Emma Zabloski, Manager of Education Projects |Lead Teaching Artist for Wednesday Ensemble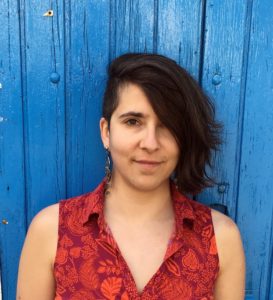 Emma Zabloski is a theatre creator, arts educator, and youth worker.  She is the Artistic Director of Zopyra Theatre which specializes in playful, interactive, and site-specific performance.  Emma's original works have appeared at the Belfry Theatre, the SKAMpede Festival, UnoFest, the Gabriola Theatre Festival, and on the Fringe circuit.  Zopyra's site-based creation Six: At Home won Rideau Awards for Outstanding New Creation and Outstanding Fringe Production as well as the Ottawa Fringe Outstanding Concept Award.  Emma holds a BA in Theatre from the University of Ottawa and has trained with the Ottawa Stilt Union, One Yellow Rabbit's Summer Lab, and the Grotowski Work Centre in Poland.
Emma has extensive experience working with children and youth and a heartfelt passion for facilitating group creation, building community, and creating space for youth voice to be heard and celebrated.  As Youth Programs Manager at the Fairfield Gonzales Community Association in Victoria, she delivered a wide range of empowering after-school and summer programs for 9 – 18 year olds.  She has also led numerous drama camps, including teaching for four summers at Kate Rubin Drama Studio, and facilitating a site-specific creation camp in and around a tree house!
Jessica Greenberg, Lead Instructor Tuesday Adventure Drama
Jessica is an actor, artist educator, independent theatre producer and mother of two. She has performed on stages from
Vancouver to Fredericton and New York City to Los Angeles and has worked with such companies as Canadian Stage, Young People's Theatre, Theatre Passe Muraille, Studio 180, Acting Up Stage, Citadel, Theatre New Brunswick, Theatreworks/USA, Thousand Islands Playhouse, Project: Humanity and many more. For nearly 15 years Jessica has been a Core Artistic Team member and Head of education and community outreach for Studio 180 Theatre. Jessica is proud to sit on Theatre Direct's Wee Festival advisory board and is excited to be joining the company as an artist educator. She is currently the outreach coordinator for CHILD-ISH, a verbatim play being created by Sunny Drake, and later this season Jessica will perform in King Charles III (Mirvish/Studio 180) and Mikveh (Harold Green Jewish Theatre).
Jessica Runge, Guest Artist in Movement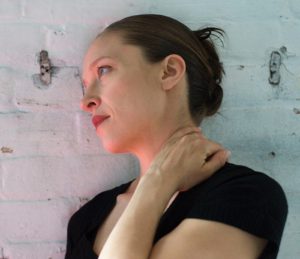 Jessica Runge is an avid fan of Theatre Direct's programs for young people and is excited to be part of the summer camp team once again this summer! She is an award-winning dancer, choreographer, and teacher, and runs her own dance class for children out of the Artscape Youngplace Building on Shaw Street.  Runge has performed to critical acclaim across Canada and internationally in the works of notable choreographers, and has danced for the Toronto Dance Theatre and Le Groupe Dance Lab. Her own choreography has been presented at numerous venues and festivals, garnering recognition including the KM Hunter Award. Runge has taught dance in a variety of settings to people of all ages and abilities. She is a frequent guest in local elementary schools and receives funding from the Ontario Arts Council to teach children through their Artists in Education Program. www.jessicarunge.com
Scott White, Guest Artist in Music
Scott White has been working professionally in the arts as an actor, playwright, composer and musical director for the past 24 years.  He has 11 professionally produced musicals to his credit (either as composer, or composer and book writer) with productions in both Canada and the United States.  Upcoming projects include development of a new musical Compulsion, a production of the family musical The Giant's Garden in Kincardine this fall, and developing his one act musical Newfoundland Mary into a full length piece for regional productions in 2018/19.  For full details on Scott, go to www.thegiantsgarden.com/scottwhite
Meredith Wolting, Guest Artist in Design
Meredith is a visual artist and performer with a passion for scenic art and musical theatre. A graduate of York University's Devised Theatre program, she trained in collective creation with a specialization in set and costume design. Since then, she has taught drama and art classes in schools and children's programs, and has worked as a scenic artist and props designer for theatre companies across Ontario. Meredith also works in acrylics and watercolour painting and logo design. Recent projects include scenic art in Titanic the musical (2017) and the dragon in Shrek the musical (2016) for Wavestage Theatre Company. www.meredithwolting.com
---
Meet Our Teaching Roster for our School-Year Programming 
Ingrid Hansen, Guest Artist
Raised by gregarious Danish immigrants, Ingrid loves talking

to strangers. A Co-Artistic Director of SNAFU Dance Theatre, she tours across the country with SNAFU performing Snack Music, Table Top Tales, Little Orange Man, and Kitt & Jane: A Survival Guide to the Near-Post-Apocalyptic Future. Outside of SNAFU, she has created and performed with Corpus Theatre, The Quickening, Theatre Direct, and Atomic Vaudeville. For the past seven years, Ingrid has built an ongoing collaboration with the inmates at William Head on Stage Prison Theatre, including co-directing The Prison Puppet Project with Peter Balkwill in 2013. On TV, she is a lead puppeteer and voice actor for four seasons of Tiga Talk on APTN. She sometimes roams the country teaching workshops for adults, children, actors, dancers, puppeteers, and prison inmates. Recently, she trained to become a Firefly artist with Theatre Direct, and pioneered a new object-puppetry show for kindergarten classrooms called Lost & Found, of which children said, "It`s magic", and "She`s a witch!" She recently puppeteered on two new children's web series Sparkly Butt and the Hot Dog Kid and Singalong with Tobee.
Lindsay Goodtimes, Guest Artist 
Lindsay Goodtimes is a dancer, choreographer, creator, circus performer, host, singer and, above all, an entertainer. Lindsay Goodtimes has been entertaining audiences for the past two decades. After graduating from Toronto Dance Theatre in 1998 she spent many years performing and choreographing theatre for young audiences in the US, Canada and abroad. She worked for companies such as Tanglewood, Koba and Shrimp Magnet, at this time she was also Assistant Artistic Director/Dancer of The HoneyKats Dance Company. In 2002 her travels took her to South East Asia where Lindsay trained at the Thai Fire School.  It was there she was first introduced to the circus arts. Upon returning from her travels she was impassioned with a great desire to incorporate fire arts in dance, it was at that time that Lindsay co-founded Femmes Du Feu with Holly Treddenick as a vehicle to explore this fusion.  Lindsay was honoured to be a part of the Circus Orange team for many years and participated in their trade mark spectacle performances at JFL Montreal, Winterlude Ottawa and Cavalcade Toronto to name a few. She began her aerial training with Sabrina Pringle in 2006 and has performed contemporary circus with FDF and Anandam DanceTheatre. When not performing Lindsay can be found teaching Acro, Circus  and Yoga to kids or in a forest somewhere with her 2 daughters.
Michelle Silagy, Guest Artist in Movement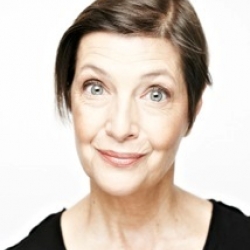 Michelle Silagy is Contemporary Dance Artist and Educator.  She is the Young Dancers' Program Director at The School of Toronto Dance Theatre where she facilitates a multi-ability dance class, Creative Movement Made for Me. Silagy's contemporary dance choreography, has been referred to as "exquisite…filled with beautiful images that speak of rest, tranquility and hope" (Globe and Mail). It's been presented at venues to include the Art Gallery of Ontario, The Textile Museum of Canada (within exhibitions –notably Kai Chan's), The Gardiner Museum, the EnWave Theatre, Beurs van Berlage in Amsterdam, and in Inuvik above the Arctic Circle with singer song-writer Susan Aglukark. Silagy is a certified DanceAbility Teacher (2012)— and — one of ten first generation International Master DanceAbility Teachers (2015). She received her training from DanceAbility International Founder Alito Alessi in Austria, Mexico and Uruguay. Silagy performed an integrated dance piece in Vienna with DanceAbility at ImPulsTanz, Festival 2012. Silagy is currently working with Theatre Direct on projects for Young Audiences including Flying Hearts, her new sensorial movement event. Silagy is currently
completing her MFA Candidacy in the Dance Department at York University.
Debashis Sinha, Guest Artist in Sound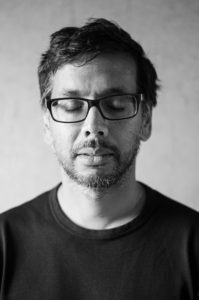 Driven by a deep commitment to the primacy of sound in creative expression, Debashis Sinha has realized projects in radiophonic art, electroacoustic music, sound art, audiovisual performance, theatre, dance, and music across Canada and internationally. A winner of 2 Dora Awards for sound, his selected sound design and composition credits include productions with: The Stratford Festival, Soulpepper Theatre Company, Why Not Theatre, Project Humanity, Doug Varone, The Theatre Centre, Nightwood Theatre, Young People's Theatre, Theatre Passe Muraille, inDance, Tribal Crackling Wind, Project Humanity, Canadian Rep Theatre, Volcano Theatre, Pleiades Theatre, MTC Warehouse and Necessary Angel.  His live sound practice on the concert stage has led to appearances at MUTEK, the Guelph Jazz Festival, the Banff Centre, The Sound Symposium, ISEA, Madrid Abierto, and other venues. www.debsinha.com
Autumn Smith, Guest Artist in Drama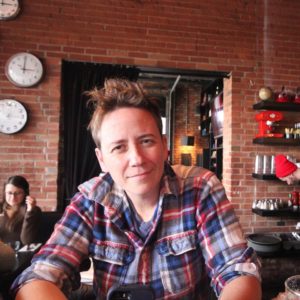 Autumn is an artist innovator, director and educator.  She recently completed her MFA at York University in Theatre Direction with an Emphasis on Teaching. This fall Autumn will be returning to York as a member of faculty. She is also a conservatory trained actor from the Oxford School of Drama, specializing in Shakespearean text. Autumn is a sought after Artist Educator having worked with The Ontario Arts Council, The Toronto District School Board, U of T/Sheridan,  The National Ballet/Stratford Project, The Shaw Festival, The Stratford Shakespeare School, Theatre Passe Muraille, The Tarragon Theatre, George Brown Theatre School and Stagedoor Manor in Association with the American Theatre Wing . Autumn is the former Artistic Director of the Dora Award winning company,  MacKenzieRo: The Irish Repertory Theatre of Canada.  Autumn's other recent credits include: Communications and Outreach Manager for The Toronto Fringe Festival and Adjudicator for the Sears Drama Festival and Paprika Festival.